Med-Or Foundation and MAECI signed a MoU in the fields of analysis and research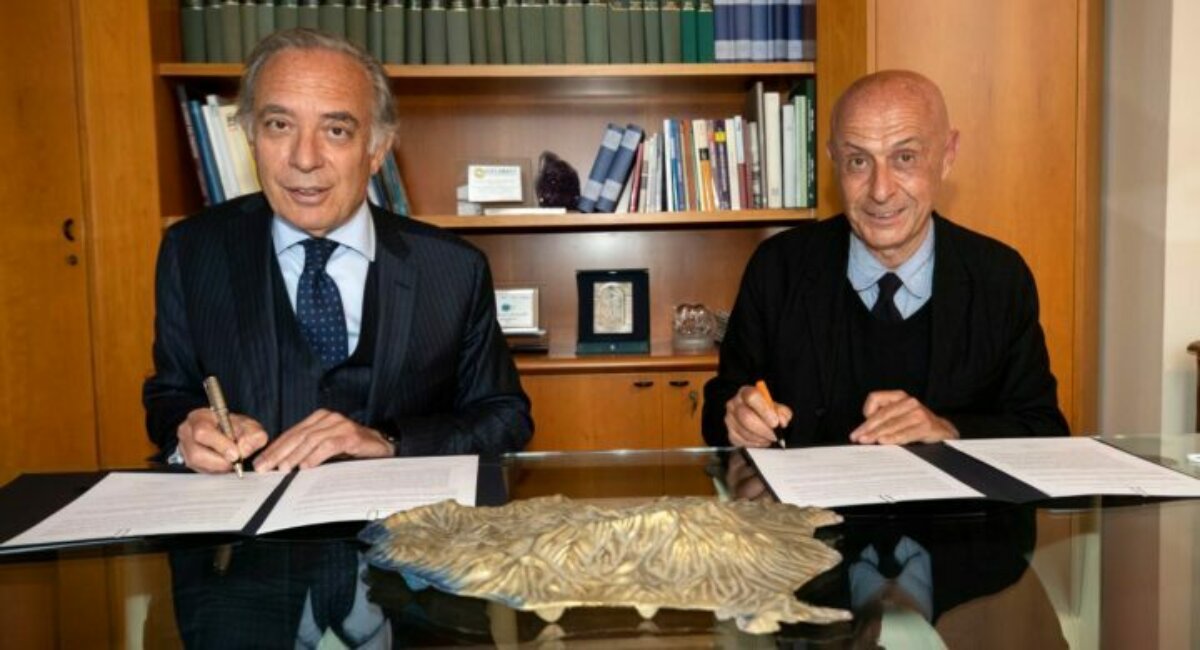 On Wednesday 20 April, Med-Or Foundation signed a Memorandum of Understanding with the Italian Ministry of Foreign Affairs and International Cooperation. The agreement, which has been signed at the headquarters of the Ministry by the Chairman of Med-Or, Marco Minniti, and H.E. Ambassador Pasquale Terracciano, provides for a cooperation in the fields of research and analysis, with the aim of conducting geopolitical studies in the areas of interest to the diplomacy.
The agreement represents an important step for Med-Or, even in the light of enhancing the skills and experience of the Foundation's Analysis and Research Centre, which will work to develop the studies and analysis foreseen in agreement with the Ministry. This initiative will be also an opportunity for the Foundation to give its contribution to the System-Country.