Med-Or Foundation signed a Memorandum with the Republic of Lebanon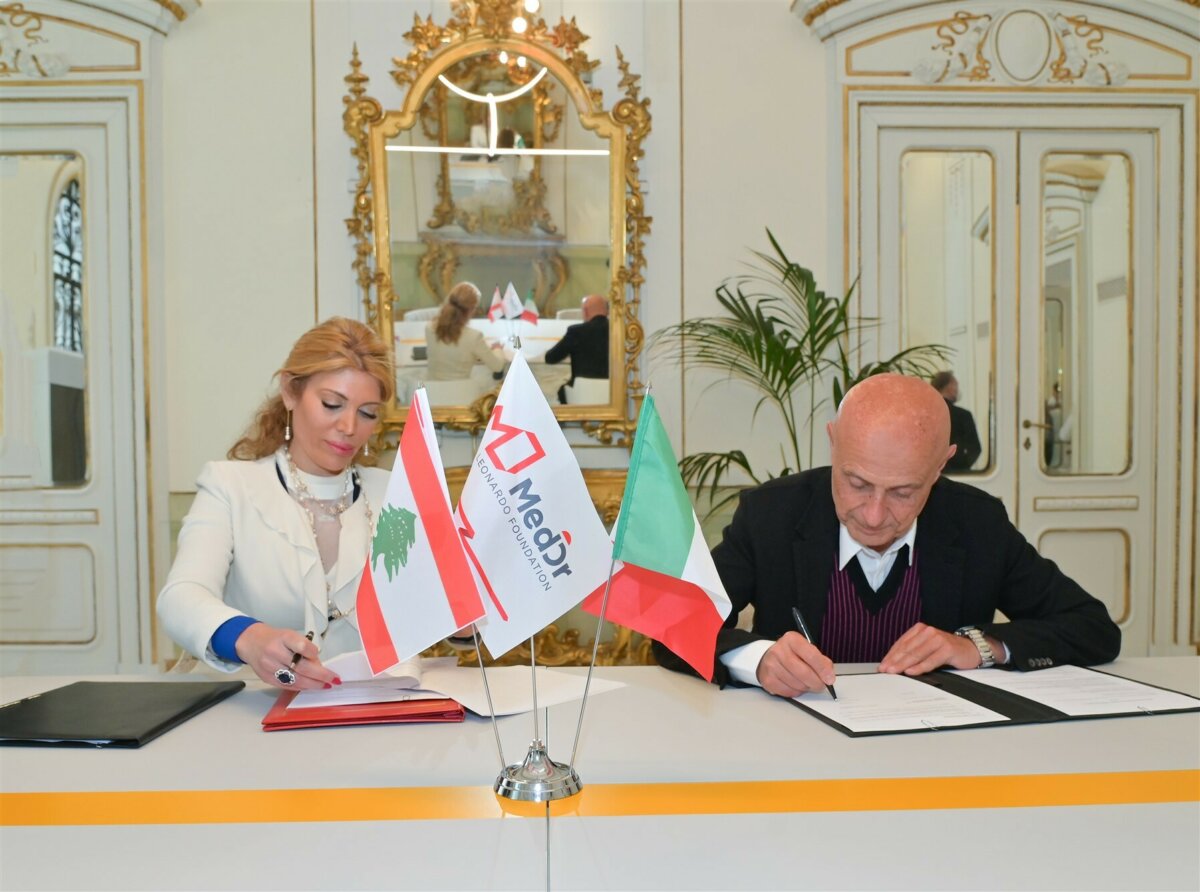 Med-Or Foundation signed a Memorandum of Understanding with the Republic of Lebanon, specifically with the Lebanese Ministry of Foreign Affairs and Emigrants. The agreement was signed today, 12 April 2022, at the headquarters of the Foundation in Rome, by the Chairman of Med-Or Marco Minniti and H.E. Mira Daher, Ambassador to Italy of the Lebanese Republic.
The Memorandum covers the main fields in which the Med-Or Foundation is dedicated: the promotion and teaching of the Italian language, the support of higher education, the provision of scholarships and professional training courses in several disciplines, held by Italian universities.
"With this agreement, Med-Or is committed to setting up the core of its mission in the fields of cultural promotion and higher education in Lebanon, which represents an important partner for us in a strategic area such as the Near East – said Marco Minniti, Chairman of Med-Or Foundation. – These last few years have been extremely challenging for the Lebanese population, and we are aware that our commitment may be minor compared to the great needs that exist today. But for us, as for Italy, Lebanon is a key country, whose stability and well-being are crucial for the whole Middle East region. Our activities will seek to increasingly strengthen the positive relations of cooperation and exchange between Italy and Lebanon, and to support the training of young Lebanese, who will be willing to put themselves at the service of the reawakening and renewal of their country".