Med-Or Foundation in Turkey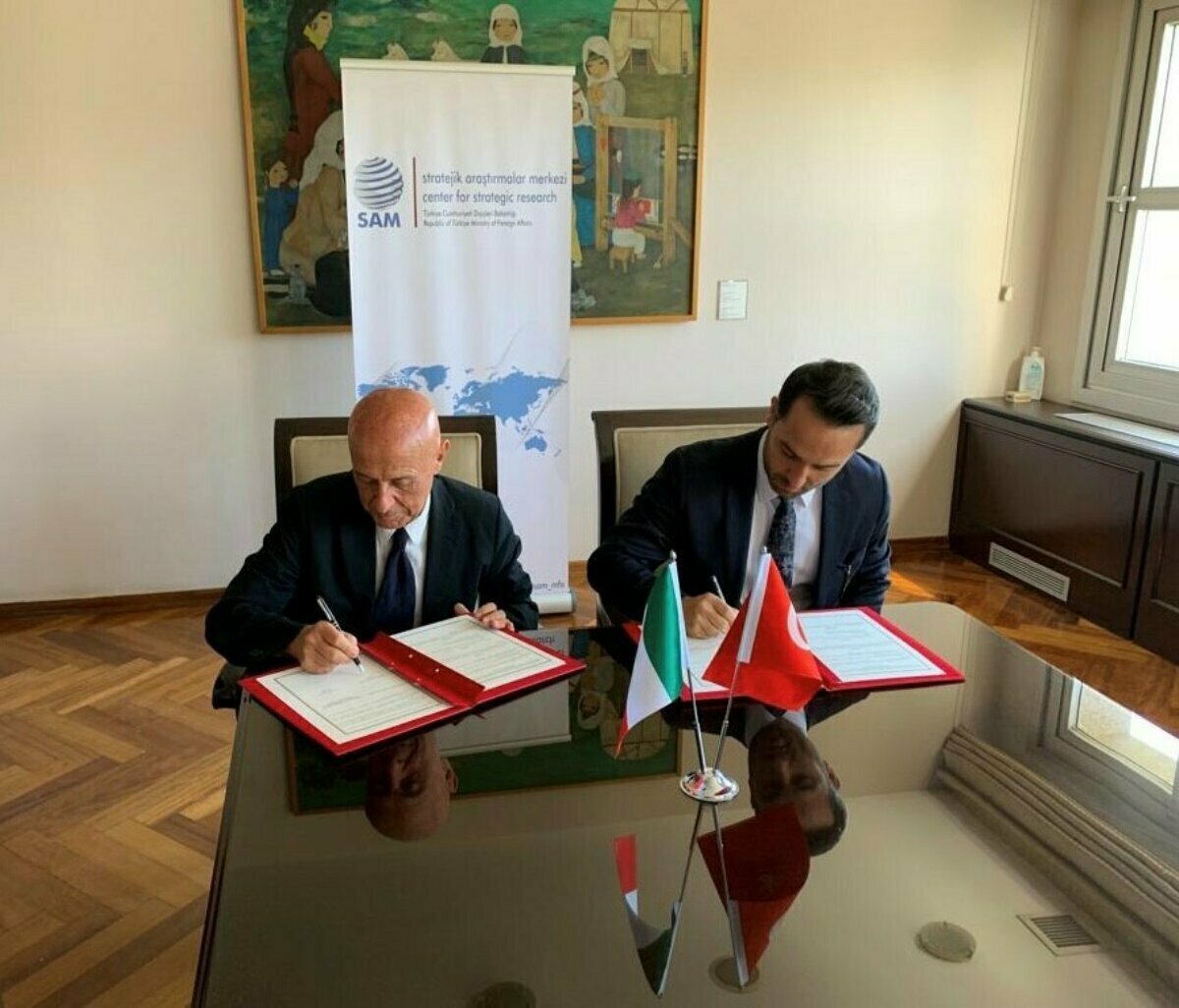 Med-Or Foundation Chairman Marco Minniti paid an official visit to Ankara to sign a Memorandum of Cooperation with the Center for Strategic Research of the Ministry of Foreign Affairs of the Republic of Turkey. The two parties agreed to cooperate on topics of mutual interest, such as regional and international security, economic, cultural-historical, energy, as well as environmental issues. On the Turkey side, the agreement was signed by Ufuk Ulutaş, President of the "Stratejik Araştırmalar Merkezi". Furthermore, Mr. Ulutaş discussed with its Deputy Director General, Mr. Alper Aktaş, possible joint projects to be implemented as early as the end of 2022.
Med-Or Foundation Chairman Marco Minniti visited the headquarters of the Directorate of Communication at the Presidency of the Turkish Republic, where he had the chance to meet with the Vice President Çağatay Özdemir to explore future prospects for cooperation between the parties.