The strategic caution of Russia and China in Western Sahara
Russia and China have chosen to take a strategically cautious stand in the conflict between Morocco and Algeria and in their relations with the two North African Countries. By Alessandro Giuli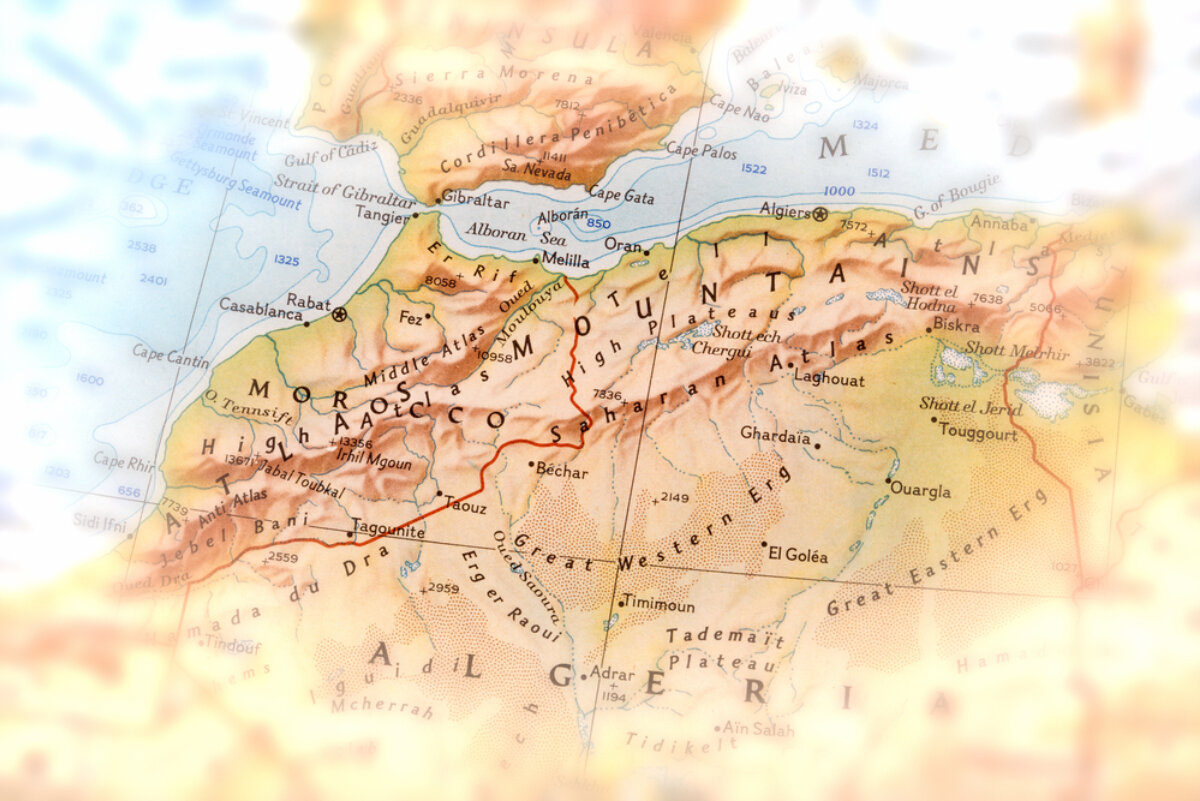 Despite the winds of war setting Eastern Europe ablaze in the wake of the invasion of Ukraine, an asymmetric alliance between Russia and China is stretching out to North Africa, characterized by a strategically cautious attitude on the white-hot rift caused by the cold "conflict" between Morocco and Algeria. Despite its historic military and economic partnership with Algeria, Russia is sending several signals of détente to Rabat. Morocco is not on the list of pro-Atlantic States defined as hostile by President Vladimir Putin and as such is set to continue receiving annual imports of wheat from Russia (11 percent of its requirement, heightened this year by a 50 percent drop in domestic production due to persisting drought). Moreover, in the past few days, the Russian Ambassador to Morocco, Valerian Shuvaev, was replaced by his counterpart in Mauritania (Vladimir Baybakov) so that he could be deployed to Algiers. Here, he is due to replace Igor Belyaev, known to be a firm supporter of Algeria's backing of the Polisario Front's pro-independence cause in Western Sahara. This clearly signals a decision to backtrack from taking sides on an issue which President Putin himself has evidently decided to keep clear of. After all, Russia has tactically kept quiet on the increase in Algeria's gas production for Europe (of which Italy is a top beneficiary), granted by President Abdelmadjid Tebboune to satisfy the West's need to free itself from its dependency on Russian hydrocarbons.
At the same time – while the volume of Chinese loans to countries in Southern Africa wavers drastically, almost indicating a sort of "timeout" as the consequences of the "battle for wheat" become clear – China appears, just like Russia, hesitant on some of the commitments it made with Algeria for the big Ghara Djebilet iron ore cooperation project. Based on an agreement signed in March 2021, Chinese and Algerian companies were bound to manage jointly a site located in Western Sahara – approximately 140 kilometers south-east of Tindouf – on which, according to a Convention signed with Algeria in Rabat in 1972, Morocco claims a commercial right of first offer. China seems now to be on the brink of withdrawing from the project, true to a pragmatic vision that seeks to avoid being seen to get involved in controversial projects in overseas areas characterized by military tensions. At this moment, it appears China is not tempted to replace Morocco in a bilateral endeavour which they might have gladly joined in a trilateral perspective, with Algeria having territorial sovereignty, China providing the technology, and Morocco the port infrastructure.
This can also be considered another manifestation of China's preference for a less ostentatious and divisive soft power. Indeed, China continues to pursue an intense ramification of its commercial relations with Morocco. This spans from vaccine diplomacy to industrial agreements, the latest of which is the shipment of chemical components to produce anti-COVID 19 serums locally, through the Chinese-Polish company Chipolbrok, in addition to the delivery of two million doses of pneumococcus and papillomavirus vaccine, and the promising set up of China's automotive giant Dongfeng Automobile Corporation in the Ain Sebâa industrial area in Casablanca.
All this is happening despite the fact that Algeria and Morocco have already cut mutual diplomatic relations since 24 August 2021, which makes them the protagonists of a North African version of the new Iron Curtain that is repolarizing the global geostrategic balance.