Saudi Arabia: Jeddah hosts first international film festival
by Rossella Fabiani

In Saudi Arabia, the cultural revolution also unfolds through the cinema. Jeddah hosted its first international film festival. Rossella Fabiani reports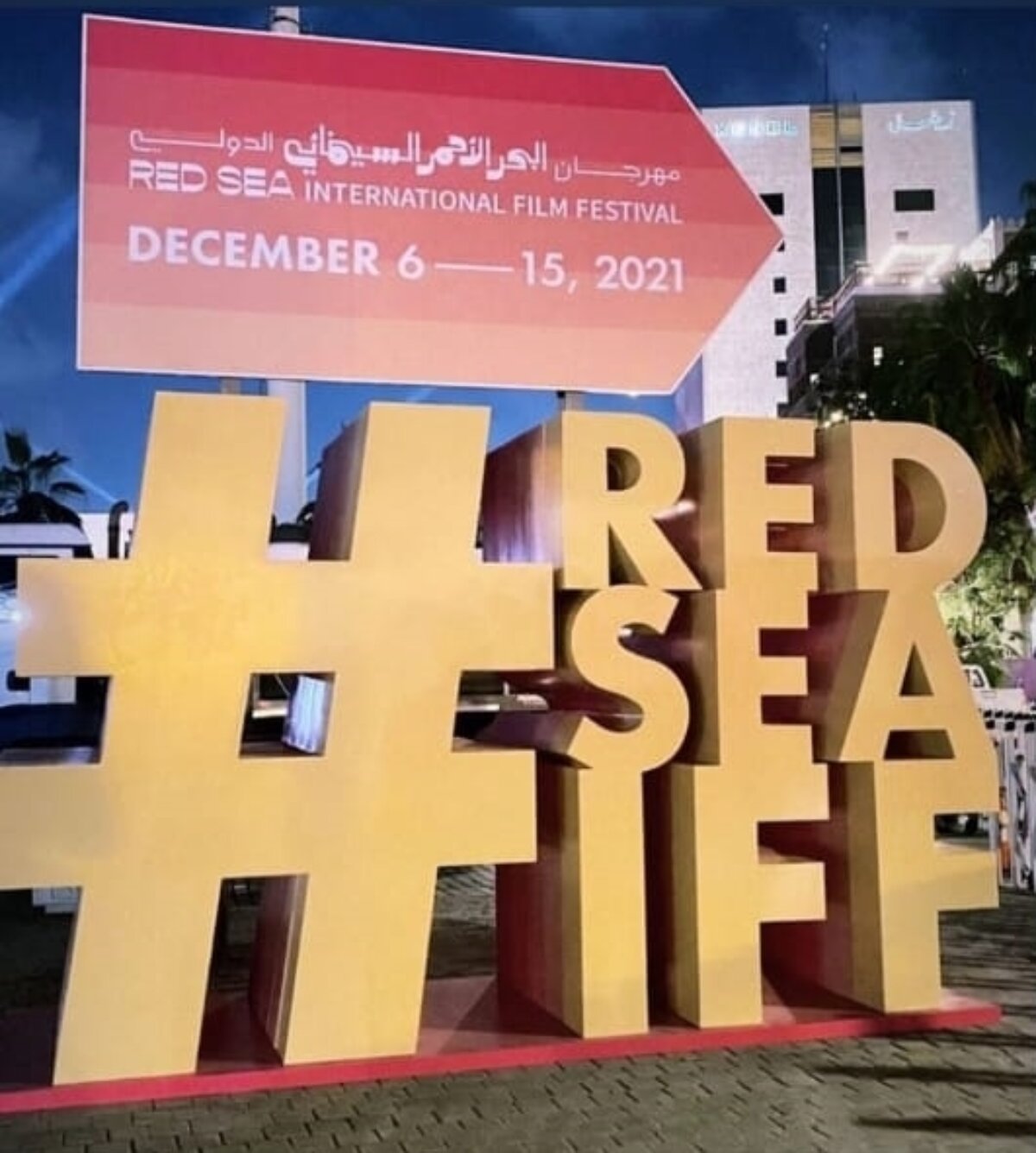 In the first weekend of December 2021, the eyes of the world's media turned to the Jeddah Corniche Circuit for the Formula 1 Grand Prix, with its neck-to-neck race between Hamilton and Verstappen.
It was the first time that a race of this kind took place in Saudi Arabia – a country where, up to two years earlier, women could not even drive a car. This was yet another sign of the "modernisation" policy the Kingdom so firmly promoted and advertised.
Further signs of this can be seen in the country's opening to international tourism, with the launch of the AlUla archaeological site, and the promotion of a new e-visa programme, designed to facilitate visitor applications and permanence in the country.
The list of symbolic events is long, and it includes Saudi Arabia hosting the Italian Super Cup Final between Juventus and Milan in 2018, and the Dakar Rally (formerly known as Paris-Dakar) ploughing through the Saudi desert between 1 and 14 January 2022, for the third time in the race's history.
While it did not enjoy the same level of media attention, the Red Sea International Film Festival, held in Jeddah from 6 to 12 December 2021, marked another first in a country where a 35-year ban on cinemas was only lifted in 2018.
A restricted number of journalists from all over the world (including myself as one of only two Italian representatives) was invited to attend by festival organizers, led by Mohamed Al Turki and Shivani Pandya Malhotra. "Waves of change" – as per the tagline used on the invitation to the opening ceremony – were indeed felt everywhere as the Festival truly broke a taboo and marked an important step forward in the country's history.
The actual magnitude of openings in the Saudi Kingdom could be the subject of a long debate. However, the first Film Festival was not only an event itself – it also directly engaged Saudi society. As they were allowed back into cinemas, people were able to watch on screen situations from distant worlds, where things are done differently, and issues and problems differ from what they experience in everyday life. These included topics that had, up until then, been the object of censorship, such as rape and abortion.
The award given to Haifaa Al Mansour, the first Arab female film director, was a concrete celebration of women's empowerment. Ten years ago, it wouldn't have been easy for her to film "Wadjda", the almost autobiographical story of a little girl who was forbidden to ride a bicycle, an act considered impure simply because it was thought it could produce pleasure in a woman.
"I am incredibly honoured to return home to Saudi Arabia for the first edition of the Red Sea International Film Festival," Al Mansour said. "Those of us who worked tirelessly with dreams of cinema finding a home here know what a truly monumental event this is for the Kingdom, the region and the world. I believe strongly in the power of art to foster positive development and opportunity in our community and hope that this festival serves as a strong foundation for a burgeoning industry that will nurture and amplify our stories and dreams well into the future. [...] When I started making films years ago, the idea of working as a director seemed outlandish. But I knew that the world was curious to hear from us, to hear our side of the story, and that films from our part of the world would strike a chord with audiences around the world. Now, returning home as an honouree at our first film festival, seems just as unbelievable. It is an incredible honour for me, and such a wonderful opportunity to see the best of up-and-coming talent from the region. The world is still eager to hear from us, and I am so excited to see the infrastructure of a cinematic industry being built to help realize our cinematic visions. I am so excited to see what comes next!"
Equally excited was the chairman of the Festival, Saudi producer Mohamed Al Turki. After studying filmmaking in London, Al Turki landed in Hollywood, where he has produced nine films, including "Arbitrage" - with Richard Gere - and "At Any Price" - with Dennis Quaid. He defined the Festival as a "historic moment" for the nation's turn towards modernity, which brought to Jeddah not only the best of Middle Eastern cinema but also global blockbusters. As the Festival opened with masterpiece musical "Cyrano", the Red Carpet was crowded with Hollywood celebrities.
The biggest stars of Middle Eastern cinema were also in attendance, along with Saudi directors whose films talked about their country's problems, everyday life, women and the great changes underway.
Prince Turki bin Muhammad bin Fahd Al Saud, former head of the Intelligence Service and currently chairman of the King Faisal Center for Research and Islamic Studies, conveyed an important message from the royal family by attending the première of the film "Heroes".
Italy was represented by director Giuseppe Tornatore, who was president of the jury and had his documentary on musician Ennio Morricone screened.
Everyone was aware they were taking part in a watershed event.
Jack Lang, president of the Arab World Institute (Institut du Monde Arab – IMA) in Paris, enthused over the Festival. For him, only two years ago, it would have been unimaginable that an international film event such as this could be held in Jeddah. "It was an absurd idea, and yet now a real cultural revolution is underway in Saudi Arabia. And this is quite extraordinary," Lang said.
Lang, who had served as France's Minister of Culture and National Education under various governments in President François Mitterrand's era, especially praised the role played by the Minister of Culture, Prince Badr bin Abdullah bin Farhan.
"Since cinemas reopened almost three years ago there has been a major cultural renaissance in the Kingdom on all levels," Lang said. He also praised the great developments in arts and culture, particularly in film, through the launch of this Film Festival. "It is a sign of the winds of change that have been blowing though Saudi Arabia in the past few years. The authorities in the Kingdom understand that culture, education, knowledge and science represent the future and a source of happiness as well as human and economic development for citizens," he added.
Lang has an important relationship with the country, whose age-old heritage is largely yet to be unveiled. As a member of the consultative council to the Royal Commission for AlUla, Lang stressed how he "appreciates the efforts Saudi authorities are making to preserve, renovate and develop this important historical and cultural site not only for the Kingdom but also for the entire world." The Commission is organizing an exhibition on AlUIa, which is planned to become itinerant with stops scheduled in Russia, the United States and in other countries.
In Lang's words, "Here in the Kingdom there is ambition, a vision. There is a freedom to meet one another and to share. […] I am not saying everything is perfect, but I have confidence in humanity and in the ability to invent a new society in Jeddah, and the Film Festival took a step forward in this direction."