Bangladesh's agreement with the International Monetary Fund
by Guido Bolaffi

Why has Bangladesh, despite a positive economic framework, turned to the IMF for the release of an urgent assistance package? By Guido Bolaffi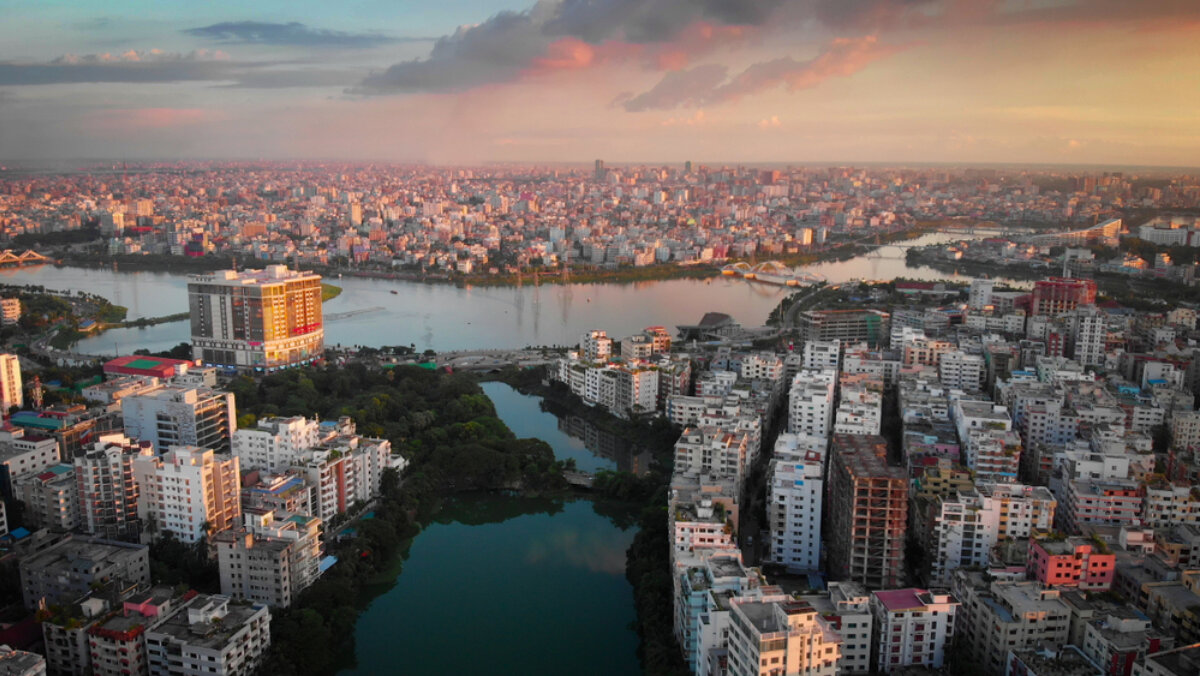 What is happening in Bangladesh? This is the question that analysts have tried to answer since the International Monetary Fund (IMF), upon request of the Bangladesh Government, granted to the country an urgent and extraordinary economic assistance package of US$4.5 billion at the end of last year.
The IMF usually intervenes to help countries in difficult economic conditions. However, this does not seem the case with Bangladesh, which has enjoyed largely positive economic trends in recent years.
As the Indian Express pointed out on 16 December,"If one looks at the growth of Gross Domestic Product or GDP, Bangladesh continues to post very impressive numbers. For one, unlike many countries including India that saw their GDP contract in 2020 following the Covid-19 pandemic, the country of Bangladesh actually grew during this period. Its GDP grew by 3.4% in 2020, by 6.9% in 2021, and it is expected to grow by 7.2% in 2022".
This trend looks particularly significant if we consider that, in 2020, the average per capita income of this young nation was higher than in India. Furthermore, this good economic performance has enabled Bangladesh to sign a fruitful cooperation and development agreement with New Delhi, after years of dangerous tensions.
Indian Prime Minister Narendra Modi enthusiastically welcomed the agreement. At the end of his last bilateral meeting with his Bengali counterpart Mrs. Sheikh Hasina, Modi declared: "We both believe that by taking lessons from the Covid pandemic and recent global developments, we need to make our economies stronger [...] With the expansion of connectivity between our two economies and the development of trade infrastructure on the border the two economies will be able to connect more with each other [...] In 2021-22 Bangladesh has emerged as the largest trade partner for India in South Asia and the fourth largest destination for Indian exports worldwide. Exports to Bangladesh grew more than 60 percent from $9.69 billion in 2020-21 to $16.25 billion in 2021-22. India and Bangladesh will soon commence negotiations on a Bilateral Comprehensive Economic Partnership Agreement (CEPA)".
But if this is the picture, how can we explain the Bangladesh Government's request for help to the IMF?
A convincing answer to this question comes from the Indian economist Edit Misra. Having had the opportunity to examine the documentation on expenditure targets contained in the agreement for the concession of the IMF's extraordinary financing to the Dhaka government, Misra stated: "While it is true that Bangladesh has posted very impressive economic growth numbers, its robust economic recovery has been interrupted by Russia's war in Ukraine leading to a sharp widening of the current account deficit, rapid decline of foreign exchange reserves, rising inflation and slowing growth [...] Bangladesh's request is part of the authorities' measures to cushion its economy from the economic disruption caused by ongoing war in Ukraine and to manage macroeconomic risks posed by climate change [...] To successfully graduate from Least Developed Country status and achieve middle-income status by 2031 it is important to build on past successes and address issues to accelerate growth, attract private investment, enhance productivity and build climate resilience".
Fearing it might fall into the recession trap triggered in the global economy by the Russian invasion of Ukraine, Bangladesh has therefore chosen to accelerate the modernisation of its economic structure by investing in the future. But lacking the necessary resources for the purpose, it has asked international financial institutions for help. Will other countries follow its example in the coming months? Only the time will tell.