Military missions abroad: Italy sets its priorities and new commitments in the Broader Mediterranean
by Emanuele Rossi

The Italian Government plans to commit to international military missions in several areas and identifies the Broader Mediterranean as a hub for East-West global dynamics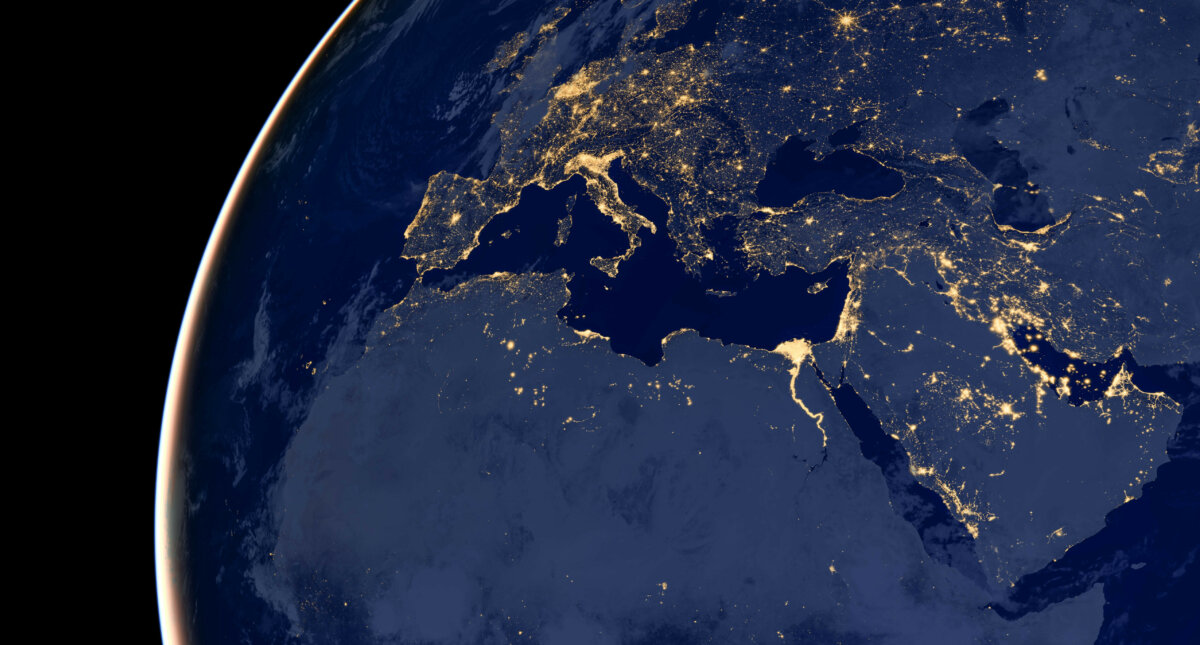 On 18 May, Italian Ministers of Foreign Affairs and International Cooperation, Antonio Tajani, and Defence, Guido Crosetto, addressed the Italian Foreign Affairs and Defence Committee of the House of Deputees and the Foreign Affairs Committee of the Senate. This was part of a joint examination of the decision adopted on 1 May 2023 by the Council of Ministers on Italy's participation in further international missions for 2023, as well as of the analytical report on ongoing international missions and on the status of development cooperation interventions in support of peace and stabilisation processes, referring to the year 2022 and aimed at renewing some of the existing commitments.
The Ministers' appearance before the two parliamentary committees on the issue of military missions is a fundamental step for Italy's international involvement, which this year confirms the Broader Mediterranean region as the main projection area, but also as the centre of East-West interconnections. In other words, the Broader Mediterranean is now becoming a structural part of the Indo-Pacific geopolitical concept, being in fact an extension of it. This conceptualization is often claimed by Italy, most recently by Prime Minister Giorgia Meloni, speaking at the end of the last G7 Summit in Hiroshima, as she announced next year's G7 Summit will be hosted in Puglia, a region of Italy that for geographic and historical reasons is considered as a "bridge between East and West".
The perception of interconnections between the Euro-Atlantic and Indo-Pacific basins is not, however, an Italian prerogative: Japan, the UK and, to some extent, the European Union have explicitly spoken of how these two great geostrategic areas have connected destinies.
Ministers Crosetto and Tajani illustrated how the Government is currently reviewing its approach to Italy's international missions and is aiming to create a synergic system between ministries and national public and private interlocutors to link security and development in the countries where Italian soldiers operate. The unprecedented number – more than 10,000 – of personnel deployed in missions abroad shows how the military is an essential tool of foreign policy for Italy. It also plays a decisive role in relations with allies, most notably with NATO.
The Government's decision is in line with the posture adopted within the main international organisations. It also ensures Italy's military will significantly contribute to NATO, EU and UN missions, while there will be 14 different activities conducted within specific coalitions or on a bilateral basis. "Missions and operations abroad represent a pivotal element of national defence and security policy, functional to Italy's political and strategic relevance, as well as to the safeguard of priority national interests," stated minister Crosetto. "Development cooperation is an important foreign policy tool, also useful to strengthen our presence and decision-making capacity in international fora," affirmed Tajani. This is the reasoning behind the decision on military deployment in 2023, which will see Italian personnel operating in a total of 43 missions, with an average planned deployment of around 7,500 soldiers and a maximum authorised contingent of just under 12,000. The total financial expenditures for this commitment amount to approximately €1.31 billion.
It is also in this sense that Italy plans to respect its commitments with NATO, including achieving two percent GDP spending in the defence sector. "But if anyone thinks that this is immediately turned into armaments, they do not know the thinking of this Government or the current Minister of Defence," Crosetto pointed out at the parliamentary hearing. For Italy, security, for example in Africa, can be achieved by encouraging economic growth, and international missions must be seen as a vector for creating security through infrastructure and fostering processes of development, as much as providing direct military assistance or training to local forces. This is because "the security framework created by the armed forces is the prerequisite to achieve all the other goals, since there can be no democracy and peace if there is no security, which is created through the employment of armed forces and police."
For Italy, it makes little sense to invest heavily in some countries to try to build security conditions only through training police and military forces, without helping to bring economic, social and cultural development, as well as health improvements. Italy aims for missions to create momentum for broader cooperation, which can result in mutual gains. For example, Africa – the very heart of the Broader Mediterranean – is a continent which is growing, both in terms of opportunities and problems. But it is also a geo-strategic area in which Italy can be the leader of a European commitment in which a military component – needed to deal with problems that often arise from a deteriorated security context – represents the basis for fostering development and conditions for local prosperity.
This approach characterises the military missions in which Italy currently participates: the European EUMPM mission in Niger, aimed at containing the threat posed by armed terrorist groups and guaranteeing the security of the local population; the EUCAP and EUTM missions in Somalia; the training and advising of local forces in Mozambique; and the new MIBIL mission in Burkina Faso. It takes into account that other strategic contenders – not only for Italy, but also for Europe – such as Russia (or China) might get into the game with a different model of cooperation, which might not be aligned with Italy's interests.
This new approach to Italy's international military engagement comes at a time when the assertiveness of rival actors and destabilising forces is growing and becoming more complex – both in terms of direct penetration and of hybrid actions. At the same time, in less than two months, NATO leaders will approve thousands of pages of secret military plans that, for the first time since the end of the Cold War, will outline the response to a potential Russian attack. In fact, the Alliance Summit, scheduled for mid-July in Vilnius, will represent a major turning point: for decades, NATO did not see the need to draw up large-scale defence plans, having conducted smaller-scale interventions in Afghanistan and Kosovo and believing that post-Soviet Russia no longer represented a threat to its existence.
After the invasion of Ukraine, however, the Alliance raised alarm bells and perceived the urgency of having all the necessary plans in place. "The fundamental difference between crisis management and collective defence is this: it is not us, but our adversary who determines the timing," said NATO's Military Committee chairman, Dutch Admiral Rob Bauer, recently. "We have to prepare for the fact that conflict can present itself at any time." By outlining what it calls its regional plans, NATO also provides guidance to members on areas of action and logistical directions. "Allies will know exactly what forces and capabilities are needed, including where, what and how to deploy," said NATO Secretary General Jens Stoltenberg about the highly classified documents that, as in the Cold War, will assign certain troops to the defence of certain regions, formalising an updating process that began in 2014, with the Russian annexation of Crimea. From support to Ukraine to engagement with the countries on the southern shores of the Mediterranean and the role played in naval missions in the Persian Gulf, Indo-Pacific and Gulf of Guinea, the complex and articulated picture of Italy's planned missions is perfectly in line with this strategic NATO perspective.
It is within this international framework that Italy's reviewed approach to the use of the military can become an important element towards the drafting of a national security strategy, through which Italy can identify its strategic objectives and the security conditions required to achieve them, and enable a broad vision of the country's interests when dealing with allies, rivals and competitors.