Meeting between President Hassan Sheikh Mohamud and Med-Or Chairman Marco Minniti
The President of the Federal Republic of Somalia, Hassan Sheikh Mohamud, met with Chairman Marco Minniti at Med-Or headquarters. A Memorandum of Understanding was signed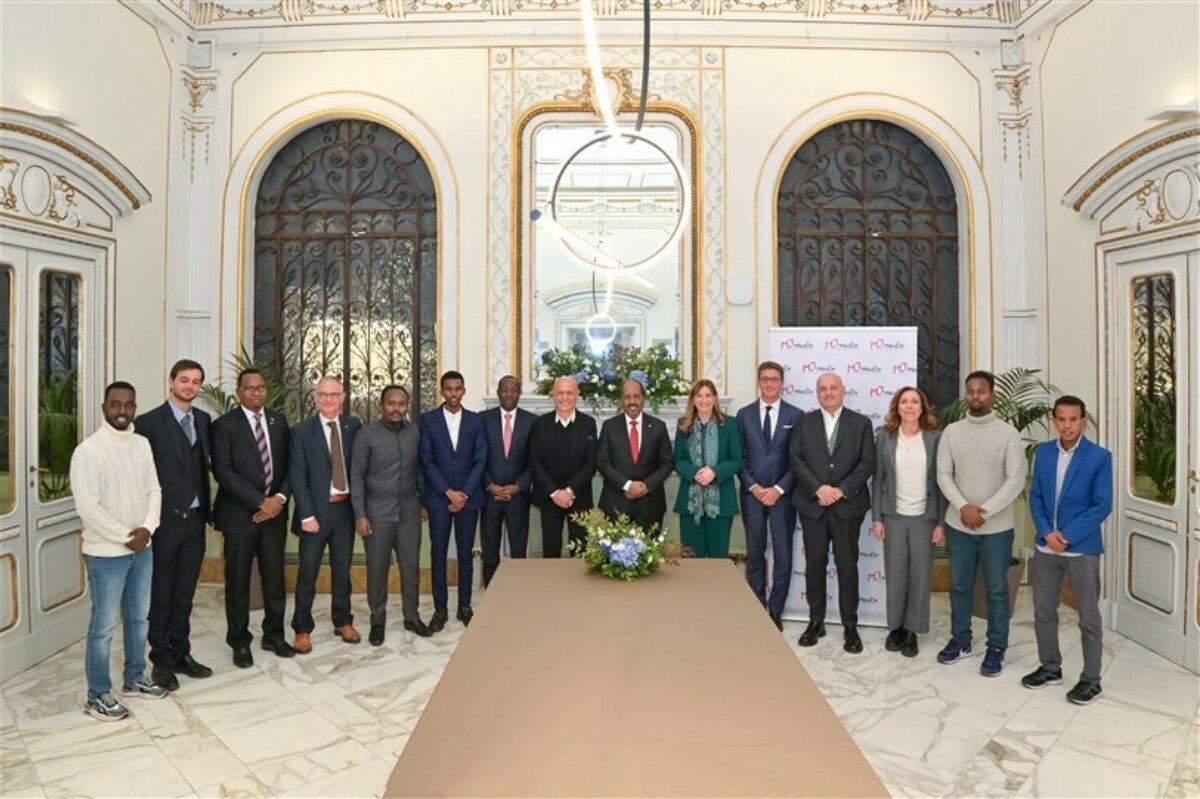 On Wednesday 8th February, the President of the Republic of Somalia, H.E. Hassan Sheikh Mohamud, met with Med-Or Chairman Marco Minniti at the Foundation headquarters.
A Memorandum of Understanding was signed during the meeting. The agreement is part of the already consolidated collaboration between Med-Or and the Republic of Somalia in the sectors of higher education, promotion of the Italian language and cultural and educational initiatives. The MoU also intends to expand cooperation in the sectors of health security, training in the justice sector, public administration, and professional training.
On the sidelines of the meeting, President Hassan Sheikh Mohamud met with the Somali students who won scholarships financed by Med-or Foundation at the University of Tuscia.