Italy, Niger. Europe, Africa. Two continents. One destiny. The event by Med-Or Foundation with Mohamed Bazoum
On Thursday 1 December, the event "Italy, Niger. Europe, Africa. Two continents. One destiny" by Med-Or Foundation was held at Luiss Guido Carli. It saw the participation of the President of the Republic of Niger, Mohamed Bazoum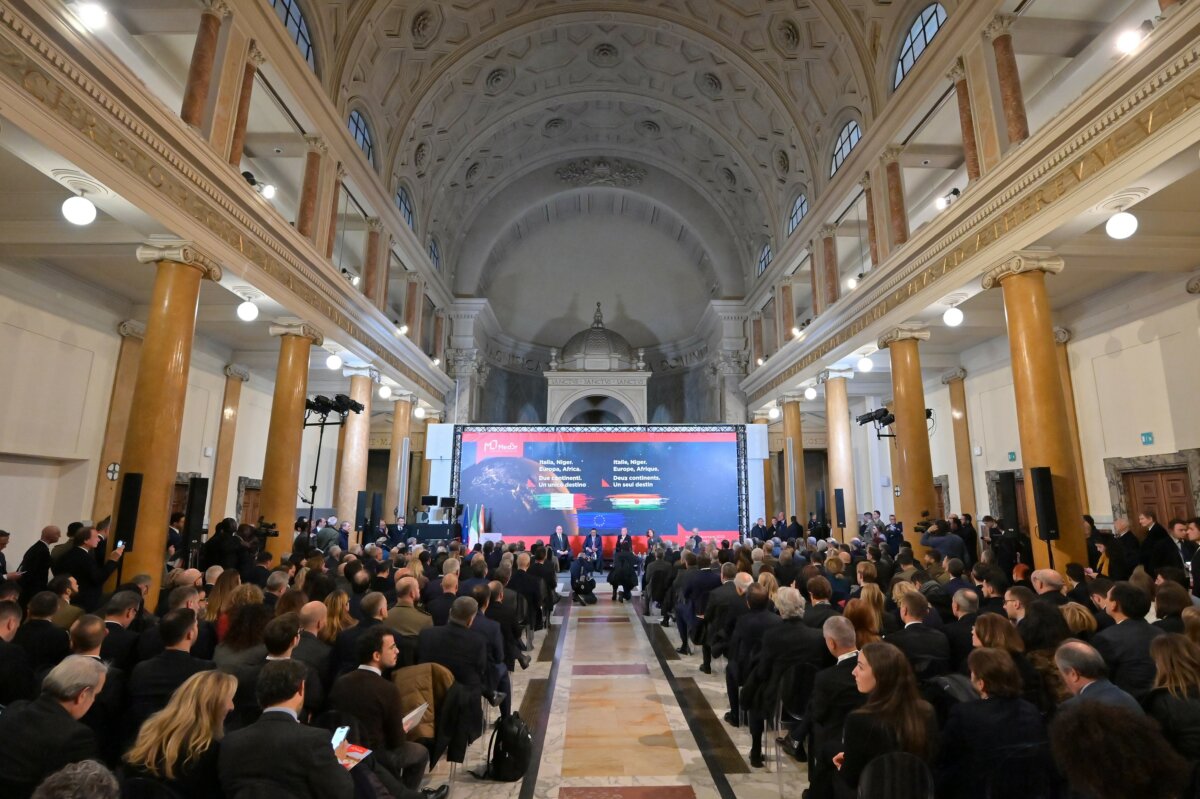 On Thursday 1 December 2022, the event "Italy, Niger. Europe, Africa. Two continents. One destiny" organized by Med-Or Foundation took place at the Luiss Guido Carli University.
The conference, dedicated to the relations between Italy and Niger, and between Europe and Africa, has seen the exceptional participation of the President of the Republic of Niger, Mohamed Bazoum, the Minister of Defense Guido Crosetto, the Minister of the Interior Matteo Piantedosi, and the Minister of University and Research Anna Maria Bernini. Rector of the Luiss Andrea Prencipe and Med-Or Foundation Chairman Marco Minniti were also present.
The event is the result of the excellent relations established between Med-Or and the Republic of Niger. Indeed, it follows the Memorandum of Understanding signed between the Foundation and the Presidency of the Republic of Niger for the promotion of cultural and educational initiatives, and it is part of the broader commitment of the Foundation aimed at strengthening relations with a country of crucial importance for Italy, located in the heart of the Sahel, an African region which is today more than ever at the center of world attention. In fact, the Sahel represents a strategic area not only for the security of the Broader Mediterranean and for Africa, but for the entire planet. It is therefore essential that Italy and Niger continue the process of strengthening mutual cooperation, also to face the significant challenges of our time, which are at the heart of the future relations between Africa and Europe.
Here the interview given by President Bazoum at TG1.