Med-Or consolidates its positioning between the Near and Far East
Today, Med-Or held a joint exploratory workshop with the Tel Aviv-based Institute for National Security Studies (INSS). On Monday 12 June, Med-Or signed a collaboration agreement with the Diplomatic Academy of Vietnam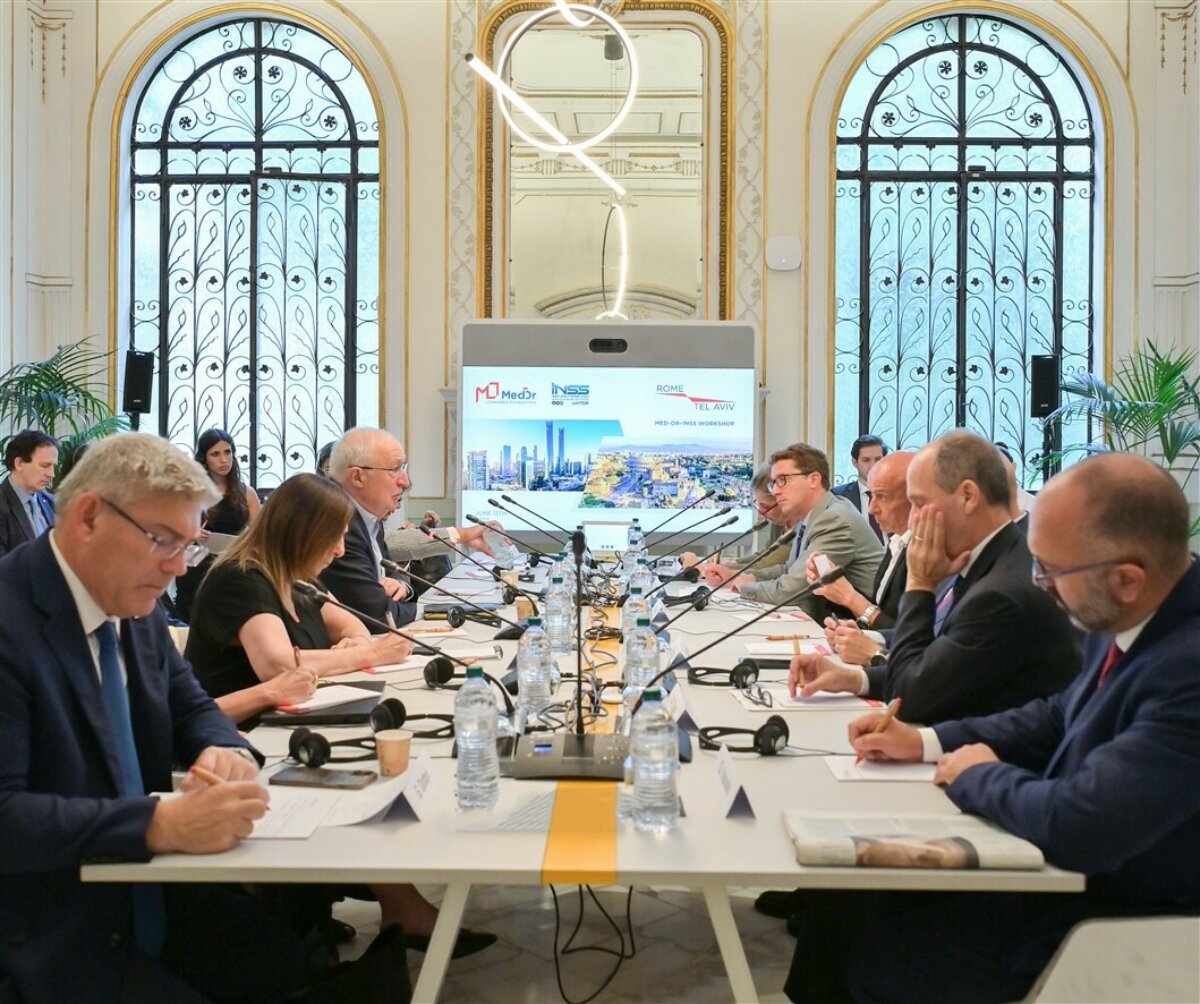 Rome, 13 June 2023 – Through international events organised over the past two days with partners from Israel and Vietnam, Med-Or has strengthened its international presence not only in the Near East, but also in the Indo-Pacific and South-East Asia.
This morning's workshop with the Tel Aviv-based Institute for National Security Studies (INSS) provided an important opportunity for dialogue between Med-Or and INSS experts on major political and security issues in the Broader Mediterranean, with a special focus on ongoing changes in the region and on the current situation in Syria and Lebanon. It also represented a further example of the collaboration started by Med-Or and INSS and consolidated the relations between Med-Or and Israel, a key country in the Near East. The event followed the signature of a memorandum of Understanding between the two organisations in March.
Founded in 1977, the INSS is an Israeli think tank linked to the University of Tel Aviv. One of the most important research centres in the Near East, it carries out research on various security-related fields which have an impact on the most relevant strategic issues for Israeli national security.
Participants in the discussions – held under Chatham House rules – included: INSS Executive Director Manuel Trajtenberg; Med-Or Chairman Marco Minniti; Alfredo Conte, Ministry of Foreign Affairs and Cooperation (MAECI) Director for the Mediterranean and Near East; Gianluigi Vassallo, Director for the MAECI Near East Division; Stefano Ravagnan, MAECI Special Envoy for Syria; Shimon Zvi Mercer-Wood, Director for the Near East of the Ministry of Foreign Affairs of Israel; as well as experts and researchers from the two organisations.
---
During another international event on 12 June, Med-Or signed a collaboration agreement with the Diplomatic Academy of Vietnam – the first such agreement between the Foundation and a Far East country.
A body of the Ministry of Foreign Affairs of Vietnam, the Academy carries out strategic studies on international relations and foreign politics, and offers undergraduate and postgraduate courses, as well as training courses for employees of the Ministry of Foreign Affairs. It specializes in international economic, political, security and defence issues, and has an advisory role to the Ministry of Foreign Affairs of Vietnam, an emerging country of great economic and political relevance, which is strengthening its relations with Europe and Italy.
Since its inception Med-Or has always shown interest in Southern Asian and Indo-Pacific countries. With this new agreement, it can strengthen its international presence and focus on the Far East.