Med-Or Foundation hosts a workshop on Saudi-Iran relations
On September 25 an in-depth workshop on the relations between Saudi Arabia and Iran was held at Med-Or Foundation, organized jointly with the Saudi Arabia International Institute for Iranian Studies (Rasanah Institute).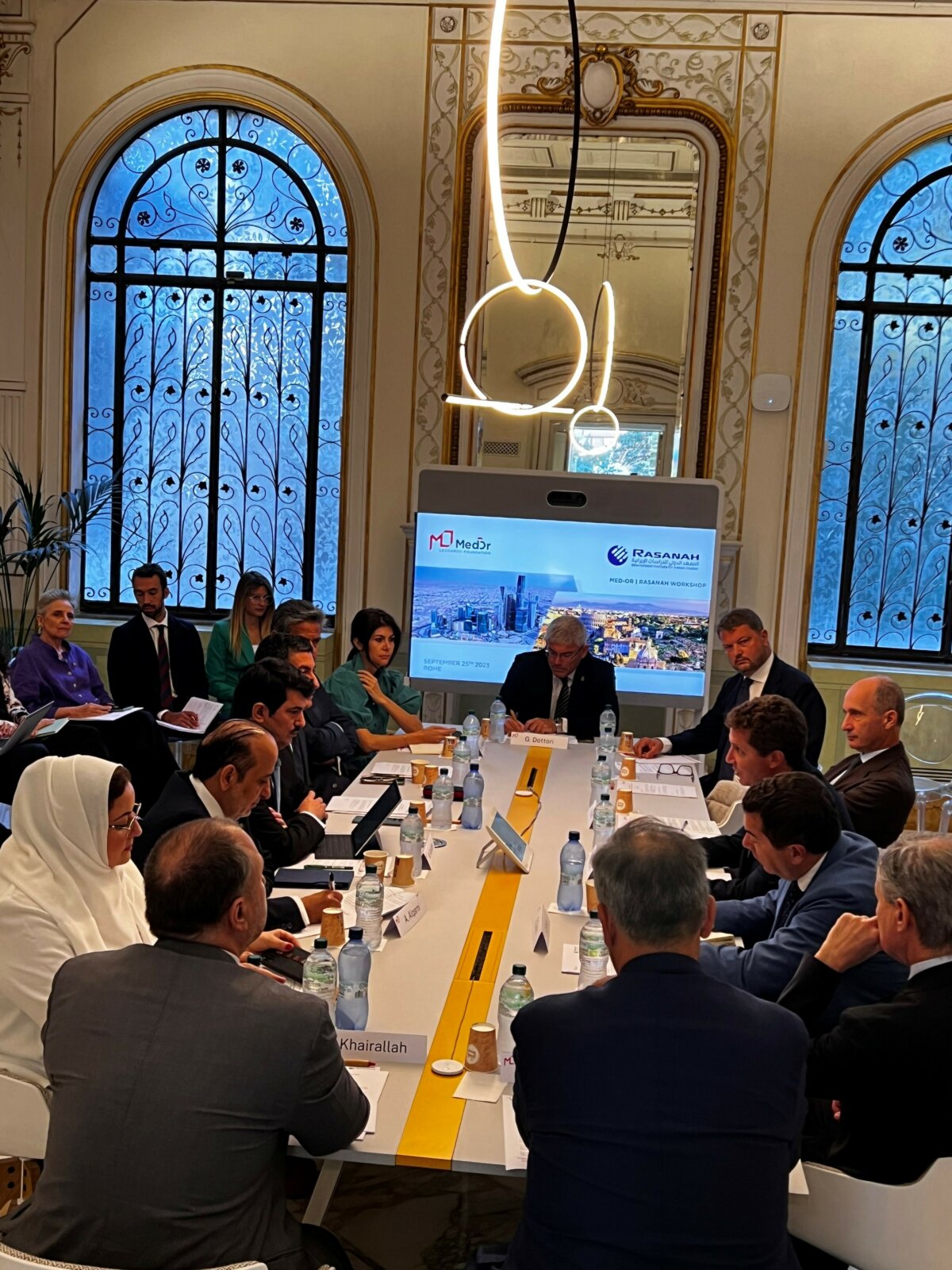 Med-Or Foundation, in collaboration with the International Institute for Iranian Studies of Saudi Arabia (Rasanah Institute), hosted a workshop at its headquarters on the prospects for Saudi-Iranian relations and its implications for the region and the international system.
Building on the news of the March 10, 2023, signing in Beijing of the joint declaration between Saudi Arabia and Iran for the restoration of diplomatic relations, Med-Or organized an in-depth workshop with Saudi and Italian experts. The March 10 agreement could, in fact, mark an important turning point with significant regional and international implications, and it is in this context that Med-Or and Rasanah developed the workshop.
The seminar consisted of three panels aimed at exploring the rationale and state of play of the agreement, its implications for the security of the Middle East and the Broader Mediterranean, as well as its potential ramifications at the global level.
In particular, the first panel provided an overview of Saudi Arabia's Vision 2030 and the broader policy of regional de-escalation in the Middle East, as well as the Italian government's new foreign policy in the Mediterranean.
The second panel focused on the reasons behind the recent resumption of relations between Saudi Arabia and Iran, the status of the agreement, the chances for its success, and the implications for Iran's nuclear program. Furthermore, the consequences for Yemen, Syria, and the maritime security from the Red Sea to the Arabian Gulf were assessed.
Lastly, the final panel focused on Saudi Arabia's new international role in light of recent developments, from the Jeddah summit on Ukraine, to the BRICS meeting and the G20. U.S.-Saudi relations and China's role in the Gulf were also assessed to better understand the prospects for cooperation between Italy and Saudi Arabia.