New horizons for cooperation between Italy and the UAE: an event by Med-Or Foundation
"New Horizons for Cooperation between Italy and the UAE", a two-day workshop organised by Med-Or Foundation took place in Rome on 26-27 October 2022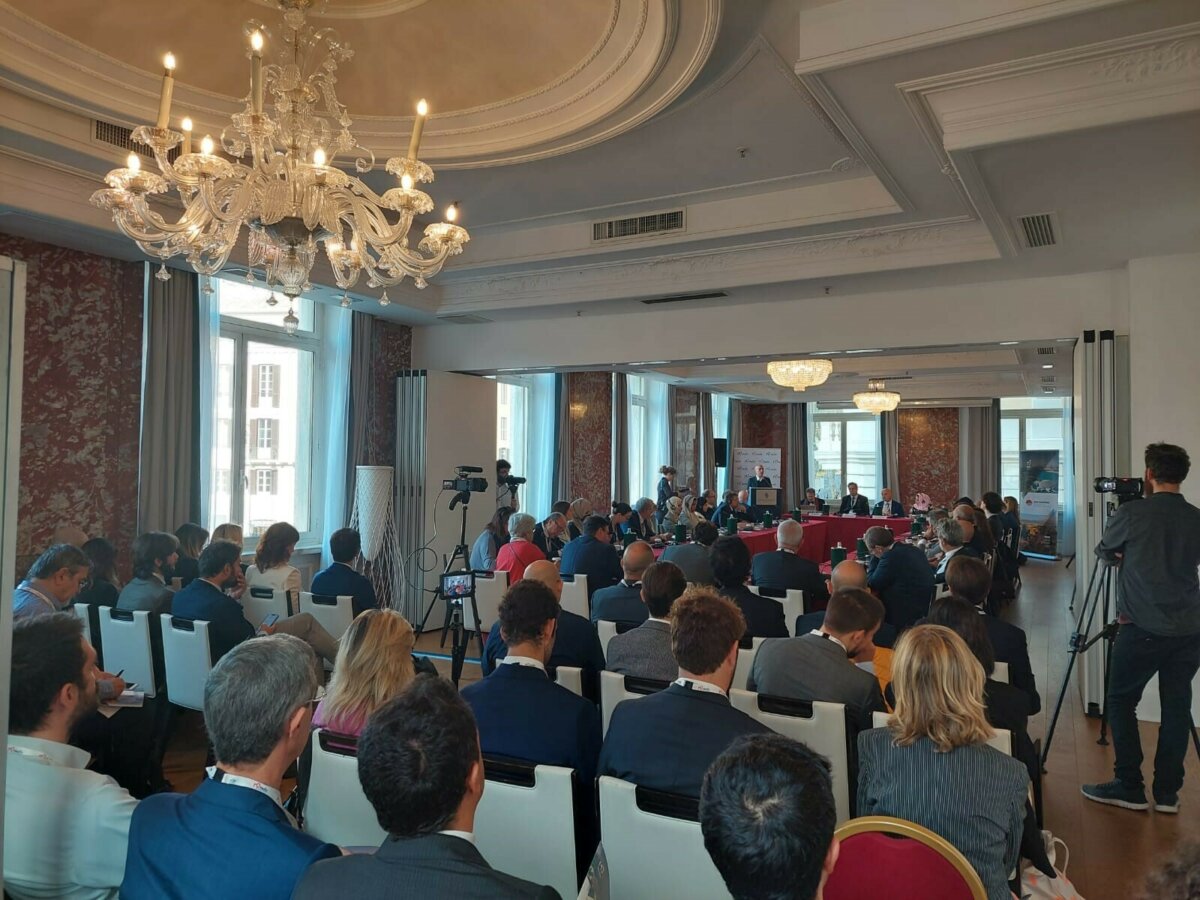 On 26-27 October, a workshop entitled "New Horizons for Cooperation between Italy and the UAE", took place in Rome. The two-day event, organized by Med-Or Foundation, focused on relations between Italy and the United Arab Emirates (UAE), with prominent personalities from the Italian institutional, academic and diplomatic world as well as several Emirati scholars in attendance. The event, opened by Med-Or Chairman Marco Minniti, was divided into different panels focusing respectively on the geopolitics of the Broader Mediterranean, relations between Italy and the Emirates, possibilities for cooperation in the cultural, economic and environmental fields, and strategic issues on which cooperation between the two countries could be boosted. These range from the challenges arising from the Mediterranean geopolitical framework to climate change, energy transition, and health and food security. The six panels addressed the different issues in a constructive and proactive way, thanks to the contributions of the panelists, who suggested insights and dialogue to revive strategic cooperation between Italy and the UAE.
During the event, experts discussed how to strengthen the political, economic and energy partnership between Italy and the UAE through, for example, the promotion of new strategic investments in the Mediterranean Basin. The need to tighten more concrete cultural and academic ties that foster the sharing of views between students and university professors from both countries was frequently mentioned. Panels also discussed case studies related to critical areas in the region where UAE and Italy can find ways to collaborate and a unifying purpose, and addressed the issue of climate change and how this particular phenomenon affects food and health security in the region.
Thanks to its strategic position as a crossroads between Asia, Africa and Europe, over the last few years the UAE has become the main player in the Arab world, as well as an increasingly important international actor especially in some key issues for the future of the Mediterranean. The strong trade between Italy and the UAE, and Italy's geopolitical projection toward the Broader Mediterranean, make it crucial to strengthen positive and constructive relationship between the two countries.