Med-Or Foundation signs an MoU with INSS of Tel Aviv
During his visit to Israel, Med-Or Foundation's Chairman Marco Minniti signed a Memorandum of Understanding with the Institute for National Security Studies (INSS) of Tel Aviv.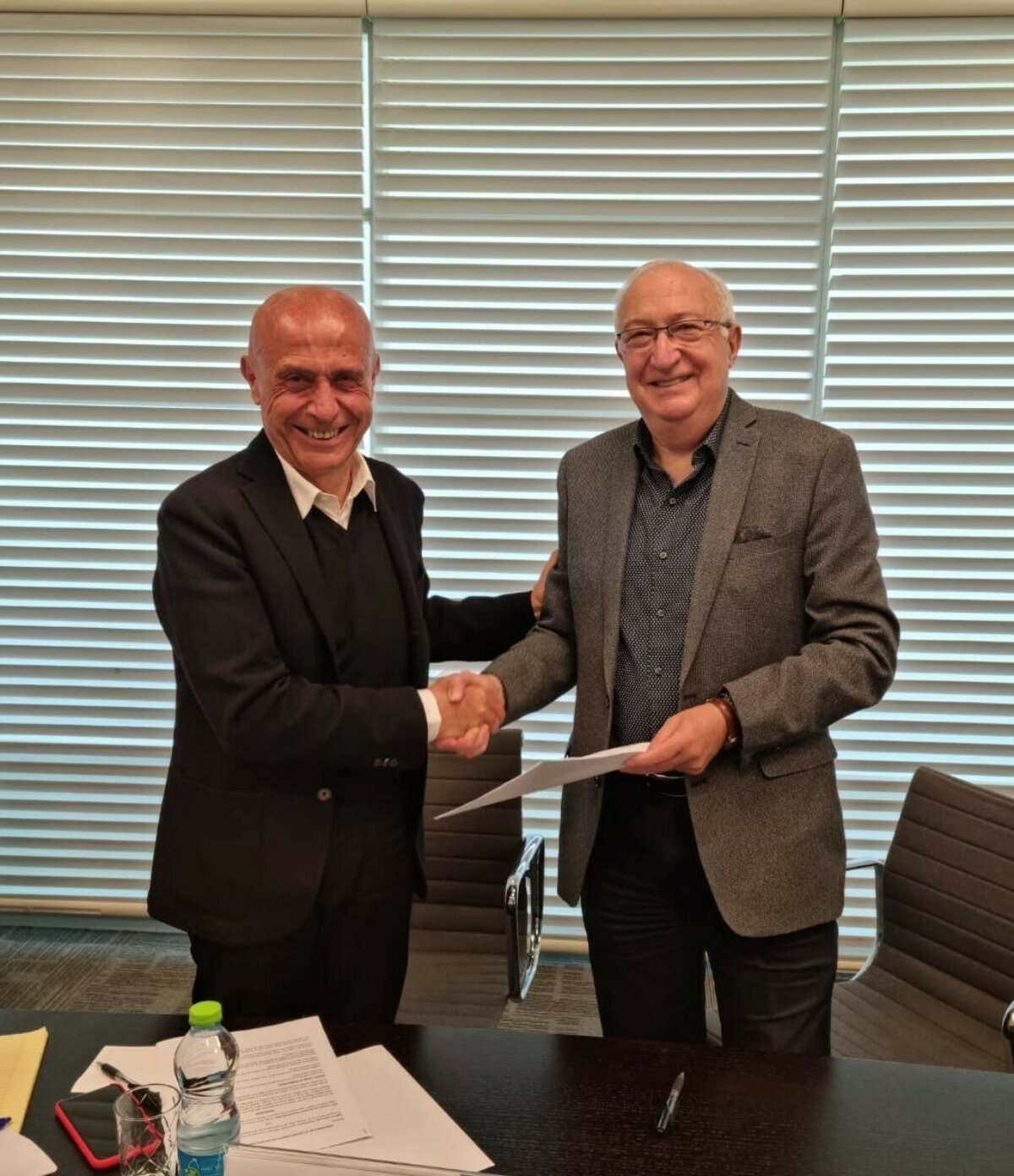 Rome, March 7th 2023 - Med-Or Foundation and the Institute for National Security Studies (INSS) intend to expand their cooperation through the development of joint projects, with a focus on geopolitics and security issues in the Broader Mediterranean.
The MoU was signed between Med-Or Foundation's Chairman, Marco Minniti, and INSS's Executive Director, Prof. Manuel Trajtenberg, on Tuesday 7th March 2023. This is the first agreement of this kind between an Italian and Israeli entity.
"For Med-Or Foundation, the beginning of this cooperation with INSS is extremely important and makes us particularly proud. – stated Med-Or Chairman Marco Minniti – We will have the opportunity to develop joint research projects and scientific cooperation on issues and strategic sectors at the core of our work. Indeed, INSS is a significant reality on the international stage, with particular regard for its activities on security and geopolitics among others. We will work together for deepening issues increasingly relevant to our two countries, also in light of the extraordinary changes that the Mediterranean region has been witnessing, and that will see Italy and Israel increasingly involved in the years to come."
INSS is an independent and not-for-profit think tank. Thanks to its innovative and high-quality research, and the presence of researchers from Accademia and former senior officials from the defence and security establishment, INSS is widely considered among the most important think tanks on defence and security in the Middle East and at the international level.
According to the MoU, Med-Or Foundation and INSS will focus on holding joint events and seminars in Italy and/or Israel on issues related to foreign, defence, and/or security policy; developing research exchange programs between the two entities, enhancing knowledge on respective regions and perspectives; funding provided by Med-Or of scholarships for Israeli students to attend master's degree courses in the field of geopolitics, defense, and security at Italian Universities and, finally, setting up a Med-Or – INSS working dialogue on a yearly basis to discuss issues of common interests and assess the state of the partnership and explore new prospects for cooperation.