Russia and China in the scramble for nuclear power in Africa
by Emanuele Rossi

The number of African countries thinking of developing a nuclear programme is growing, while collaboration projects with Russia and China are increasing. By Emanuele Rossi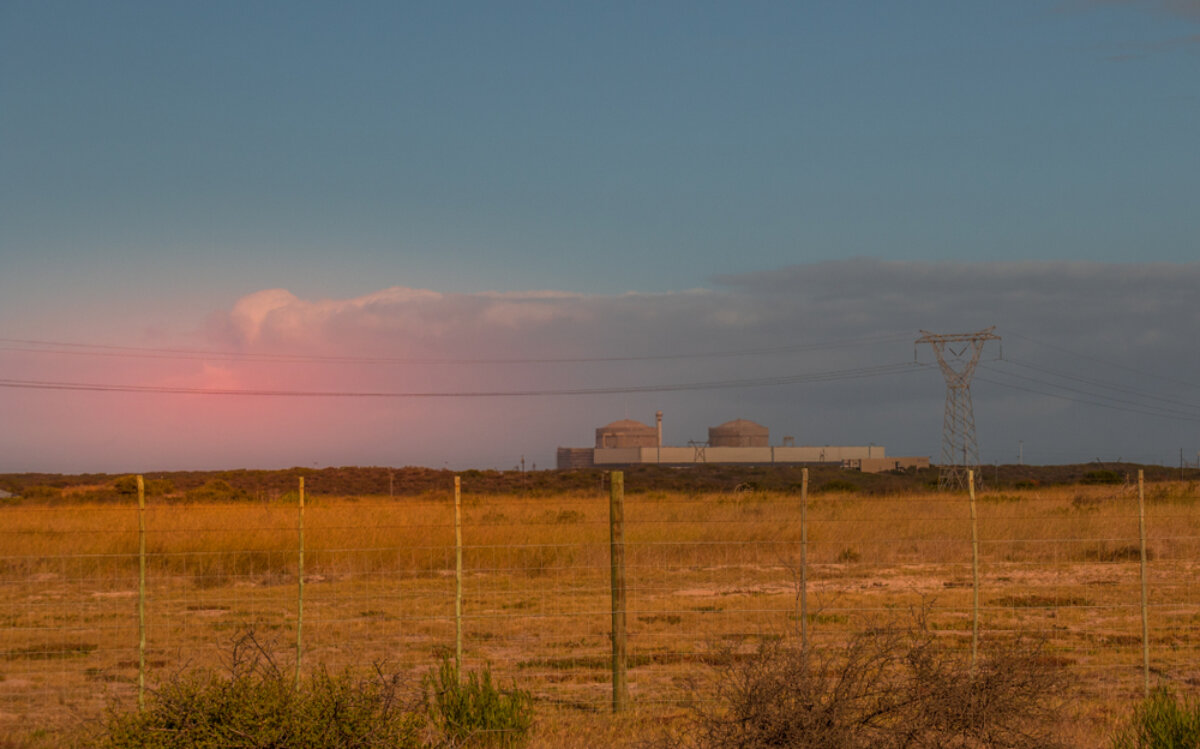 Richard van der Spuy / Shutterstock.com
The Russian war in Ukraine has upset the energy market. For some African countries, this international context, coupled with the increase in domestic electricity demand, requires strategic choices. More and more nations are thinking about developing a nuclear programme. At the same time, cooperation projects with China and Russia are growing, paving the way to the expansion of their presence on the African continent.
On 20 July, during the inaugural ceremony for the opening of the Russian-built first Egyptian nuclear power plant in Dabaa (in the north of the country), Alexei Likhatchev, director of Rosatom (the Russian State Nuclear Energy Corporation), defined the project as "the largest Russian-Egyptian cooperation project after the Aswan Dam". Less than a month later, it was announced that works on the second reactor will begin on 19 November (there will be four in total). According to the joint declaration of the Egyptian government and the contracting company, the El Dabaa plant will use pressurized water systems, the best that Rosatom can offer, similar to those of the Russian nuclear Novovoronezh and Leningrad power plants. This will bring Egypt to a good level of quality in energy supply technologies, and will provide the country with 4,800 Megawatts of power, when it will be at full capacity in 2030.
In a country that suffers the pressure of inflation, primarily in the food sector, as well as the impact of climate change, and is surrounded by unstable geopolitical contexts (from Libya to Ethiopia, including the dispute over the Grand Ethiopian Renaissance Dam), this kind of development is of crucial importance, because it guarantees the presidency the ability to interact with its own communities. Moscow, which has sensed the opportunity since signing the agreement in 2015, guarantees, in addition to technology, a US$ 25 billion loan, capable of covering 85 percent of the project, while creating a lasting linkage between the two countries.
In Africa, the only active nuclear power plant is in South Africa. However, in addition to Egypt, Uganda has already started the construction of another one (again through a contract won by Rosatom). Seven other countries – Algeria, Ghana, Kenya, Morocco, Nigeria, Sudan and Tunisia – have announced plans to build nuclear plants by 2030. Another 16 could do the same by 2050. The presence of Russia and China as suppliers of "technological (but also political) support" is a common element for these projects, which aim to obtain energy supplies, and therefore make a crucial contribution to the growth of those countries (allowing Russians and Chinese to have an operational role in this).
According to United Nations forecasts, the African population will increase by about 70 percent by 2050, reaching 2.5 billion. Energy needs should grow accordingly. A report by the International Energy Agency, published in June this year, estimated that Africa's energy demand will grow by 75 percent by 2030. According to the same report, about 600 million people still lack access to electricity, and this creates internal gaps that are complex to manage, also because those countries are often forced to sell part of their resources to raise cash.
The South African plant in Koeberg, near Cape Town, will not remain the only one for long, therefore. in March this year, Nigeria opened the tender for a 4,000 MW nuclear power plant. With over 200 million inhabitants, it is the largest African country by population and its economy is set to boom by 2050. Ghana also plans to choose a site for a new nuclear plant by the end of the year. For both, Russia is likely to be their potential choice, backed cooperation memoranda dating back a decade, thanks also to Rosatom.
Rosatom has also similar agreements with Ethiopia, whose internal conflict is currently a problem, but which has positive growth outlooks and is already the second most populated country in Africa. The same goes for Zambia (which is also rich in metals that could be used in exchange of technology, if needed) and Morocco (with which Russia has had a memorandum of cooperation since 2017). Since exporting nuclear technologies is not only a matter of procurement, Rosatom is also working with these countries on a cultural level, promoting training and specialization centers on nuclear physics and civil engineering (connected to power plants) locally.
The Chinese are following a similar entry strategy: in 2015 the China General Nuclear Power Group agreed to collaborate with Kenya for the construction of a nuclear power plant and the following year the China National Nuclear Corporation signed a framework agreement with Sudan. It is not clear how these plans can translate into executive projects in the short term, but these are strategic approaches, which therefore target a longer timeframe.
For Moscow and Beijing, cooperation on nuclear power has a value: it deepens their respective ties with African countries that are currently rich in resources, and that, in the future, will also become developed and more active on the international scene. Assistance in the creation of an energy ecosystem capable of accompanying (or rather allowing) their development provides Russia and China with an opportunity to create additional diplomatic leverage towards those countries.
As a concrete example, in March, only half of some 50 African countries voted in favor of the UN resolution condemning the invasion of Ukraine by Russia.
Finally, the development of nuclear power in Africa raises questions on two further critical issues: the appropriate management of nuclear waste, both in terms of sustainability and safety standards; and the risk that some countries may expand the civilian use of nuclear power to military programmes, fuelling a new arms race in Africa.