Nouakchott: Arab magic between past and future. The Med-Or Foundation event at MAXXI
The event, organized by Med-Or Foundation in collaboration with the Mauritanian Ministry of Culture and the Mauritanian Embassy in Italy, took place on Thursday 23 March in Rome at the MAXXI auditorium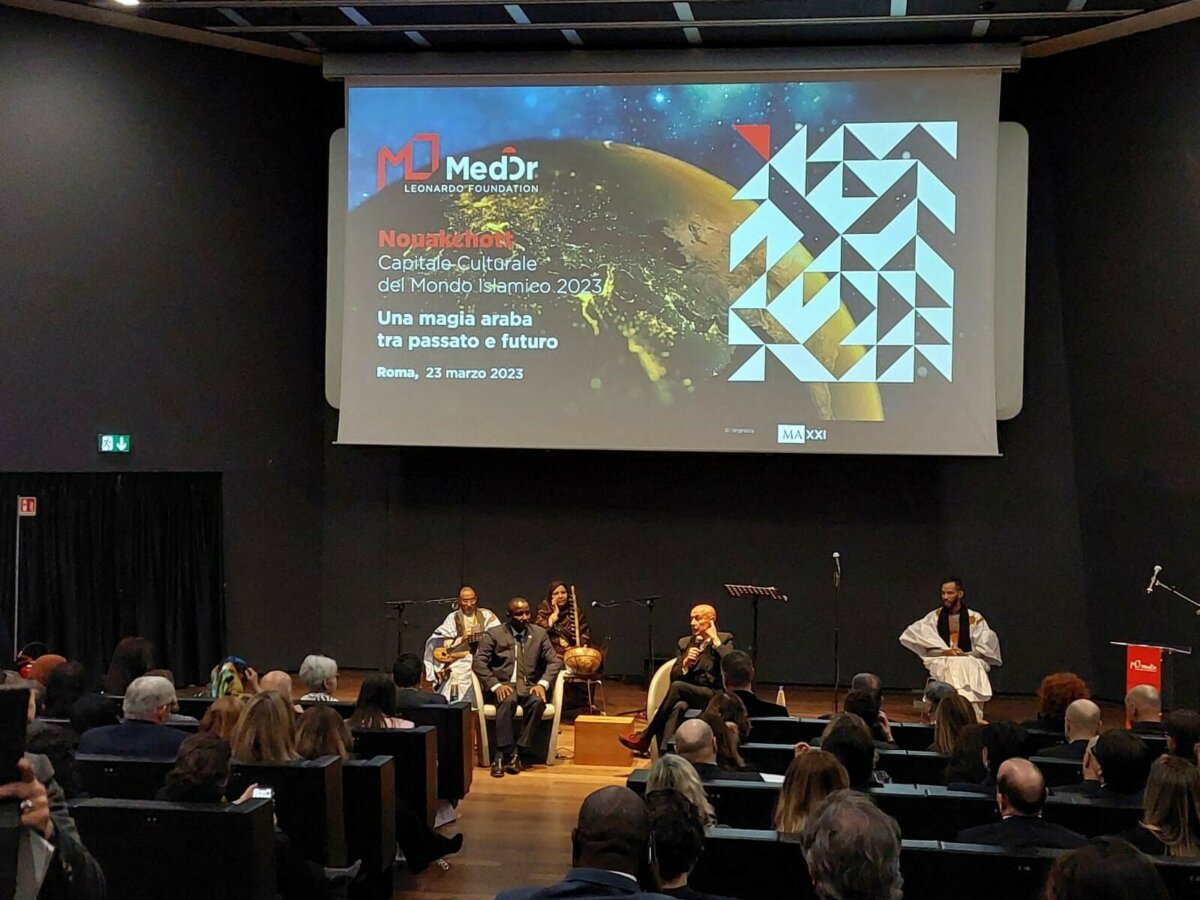 On Thursday 23 March, the MAXXI Museum of Contemporary Art in Rome hosted the event promoted by Med-Or Foundation in collaboration with the Mauritanian Ministry of Culture and the Mauritanian Embassy, dedicated to the presentation of the Mauritanian capital, Nouakchott, as the cultural capital of the Islamic world for the year 2023.
The event, held in the auditorium of the museum, was well attended by a vast audience, which was able to listen to the speeches of the guests and follow the show offered by the Mauritanian and Italian artists present.
After the greetings by MAXXI Foundation Chairman, Alessandro Giuli, and the introductory speeches by the Mauritanian Minister of Culture, Youth, Sport and Relations with the Parliament, Mohamed Ould Soueidatt, and Med-Or Chairman, Marco Minniti, an artistic performance took place, presented by Pietrangelo Buttafuoco and Francesca Corrao, entitled "La storia cantata. A Mediterranean Tradition", a musical performance by the Italian artists Salvo Piparo and Lello Analfino and a group of Mauritanian artists, who offered a fusion of different artistic styles and cultures, gaining great attention from the audience present.

Click here to see the gallery of the event created by Formiche.