Med-Or Foundation: award ceremony for three students from Morocco
The ceremony took place in Rome, at the headquarters of the Foundation, in the presence of Minister Di Maio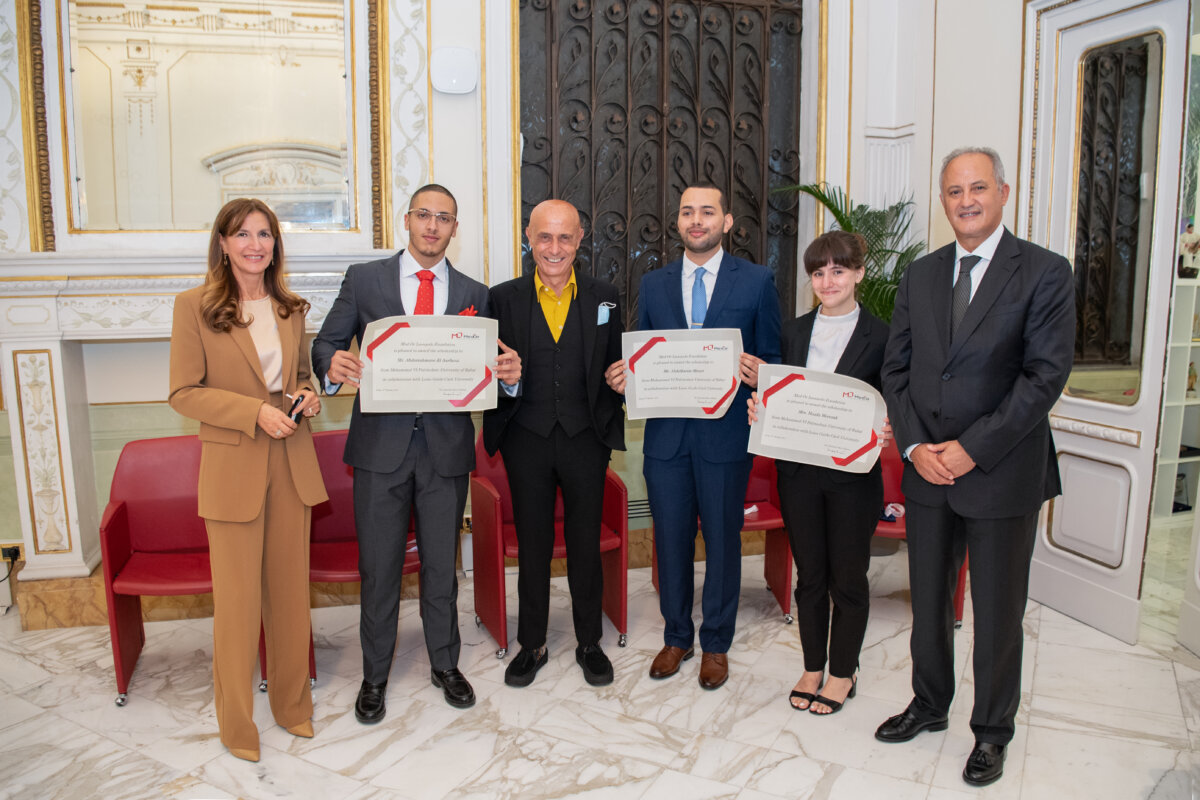 On Friday 8th October, at Med-Or Leonardo Foundation's premises in Rome, the ceremony to award three scholarships to students from Morocco took place in the presence of the Minister of Foreign Affairs Luigi Di Maio.
The three students, after a first cycle of studies completed at the Mohammed VI Polytechnic University of Rabat, will continue their academic career in Rome, at LUISS Guido Carli. They are: Houda Merezak, a girl who will follow the master's degree course in Global Management and Politics, and two boys, Abdelkarim Skouri and Abderrahmane El Aarfaoui, enrolled in the International Relations and Economics and Finance courses.
The event, introduced by the President of Med-Or Foundation, Marco Minniti, and the General Manager, Letizia Colucci, was also attended by the Ambassador of the Kingdom of Morocco to Italy, Youssef Balla, and the Rector of LUISS, Andrea Prencipe.
This initiative, promoted by Med-Or in collaboration with these two prestigious universities, is the first to be carried out since the Foundation began its activities a few months ago, and is part of the several activities that Med-Or will undertake in the field of cultural promotion and higher education.
You will find the report on the event by Adnkronos at the following link:
Università, Fondazione Med-Or consegna borse studio a 3 studenti marocchini (adnkronos.com)