Med-Or Chairman Marco Minniti visits Morocco
The Chairman of Med-Or Foundation, Marco Minniti, went on a visit to Morocco on 24 and 25 May 2022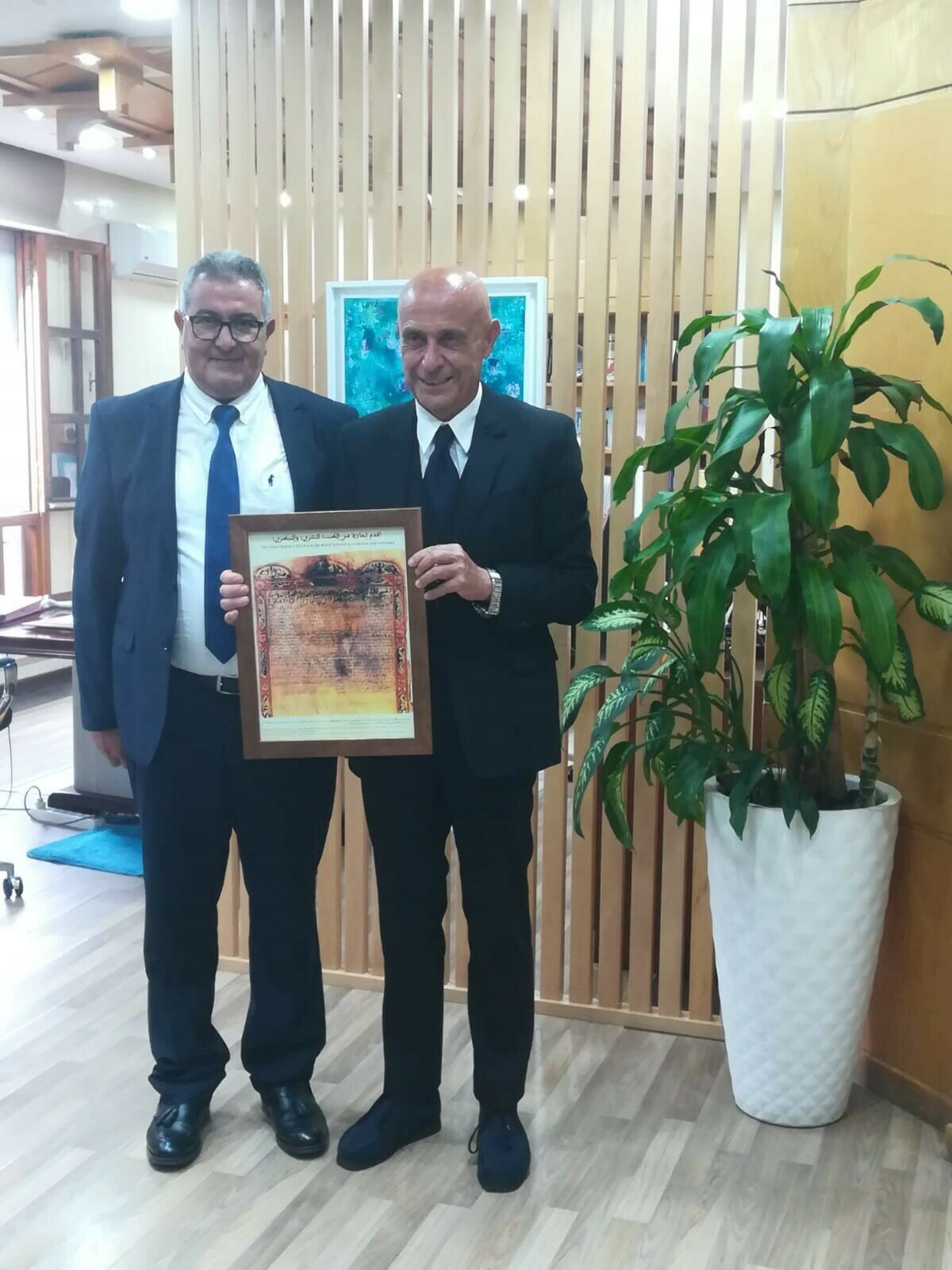 The Chairman of Med-Or Foundation, Marco Minniti, made a high-level institutional visit to Morocco from 24 to 25 May, accompanied by the Italian Ambassador to Morocco, Armando Barucco.
During the two-day visit, Minniti first met with the Minister of Foreign Affairs, African Cooperation and Moroccan Expatriates, Nasser Bourita, and then, at the House of Representatives, the President of the Commission for Foreign Affairs, National Defence and Islamic Affairs and Moroccan Expatriates, Nadia Bouaida, and MP Laila Dahi.
He then met with the Secretary General of the Ministry of Higher Education, Scientific Research and Innovation, Mohammed Khalfaoui, from whom he received as a gift an anastatic copy of Dr. Abdellah Ben Saleh al Koutami's degree in Medicine and Veterinary Medicine – the first documented and certified Medicine Degree, issued in 1207 by the al-Qarawiyyin University in Fez, the oldest in the world. During the meetings, possible cooperation activities between the Foundation and Morocco were discussed, with the aim of promoting higher education and research projects.
Finally, Minniti met with the Executive President of the Policy Center for the New South (PCNS) and Vice President of the Mohammed VI University, Karim El Ayanaoui, at the headquarters of the PCNS.