Med-Or Foundation attends Delphi Forum
Med-Or Director for International Relations Umberto Tavolato discusses Mediterranean as a key to global security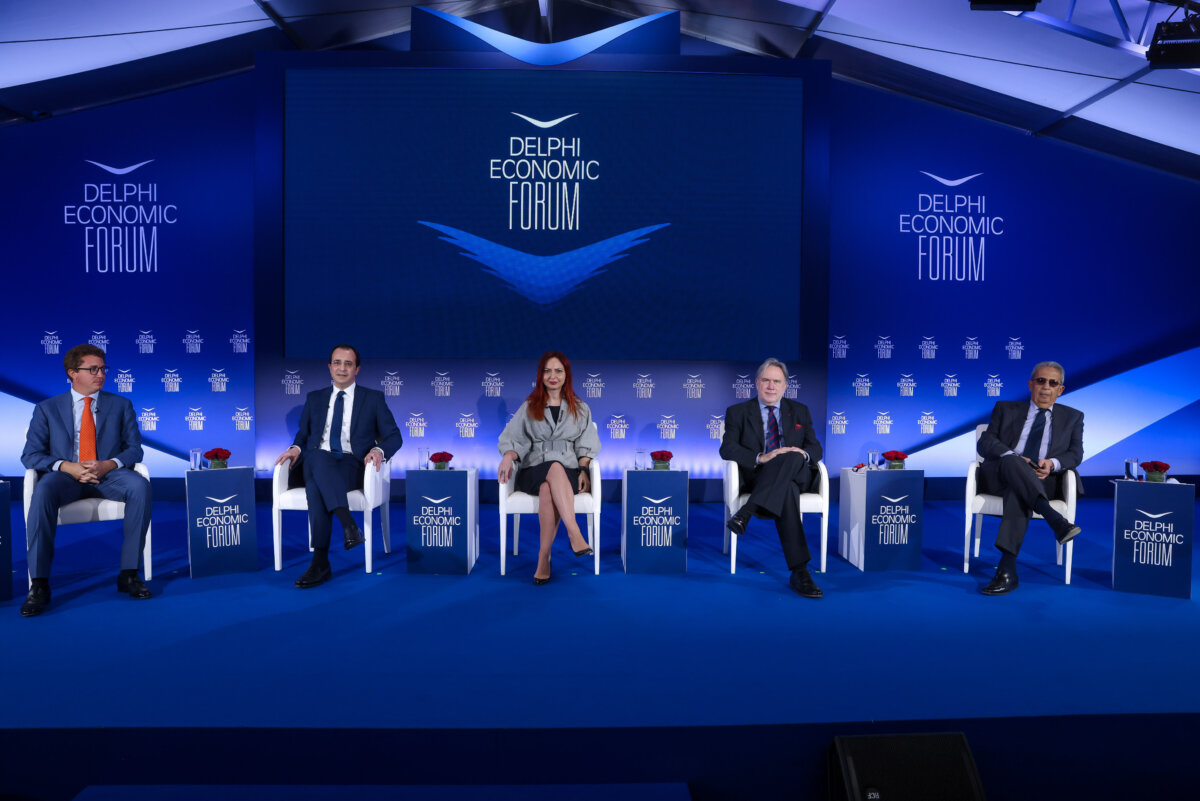 On 8 April, Med-Or Leonardo Foundation participated to the seventh edition of the Delphi Economic Forum, the major annual conference in Greece on political, economic, and future challenges in the world. In light of several geopolitical challenges, this year's edition was particularly interesting given Greece's position as a bridge between Europe, the Arab world, Russia and China.
Med-Or Director for International Relations Umberto Tavolato moderated a senior panel on "Regional tensions and global stakes: Mediterranean as a key to world security". The panel included high level personalities form the institutional and academic world such as former Secretary General of Arab League and Minister of Foreign Affairs of Egypt, Amr Moussa, former Minister of Foreign Affairs of Cyprus, Nikos Christodoulides, former Minister of Foreign Affairs of Greece, George Katrougalos, and the Director of the Middle East & North Africa Program at Chatham House, Dr. Lina Kathib.
Among the critical points raised, the panel's discussion highlighted how the broader Mediterranean is still critical to global security, including for Europe's energy autonomy and the stability of its borders. There is an opportunity to use energy as a trigger point for the region to come together which can also help defuse international and regional competition.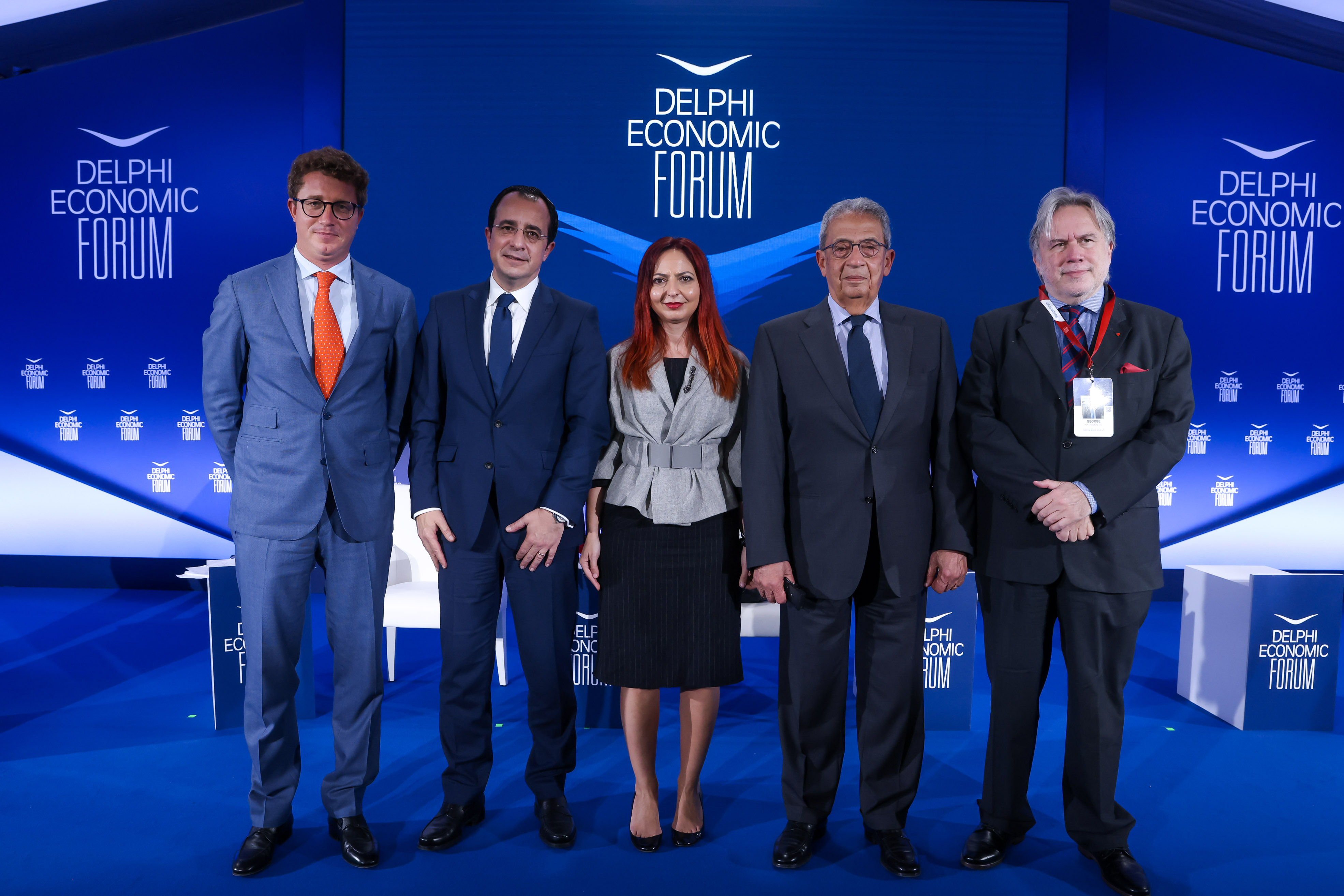 Umberto Tavolato, Nikos Christodoulides, Lina Kathib, Amr Moussa, George Katrougalos