Food security and the war in Ukraine. What are the risks for the MENA area?
The war currently underway in Ukraine could have serious repercussions on the food security of some countries in the Near East and North Africa. An analysis by Anna Maria Cossiga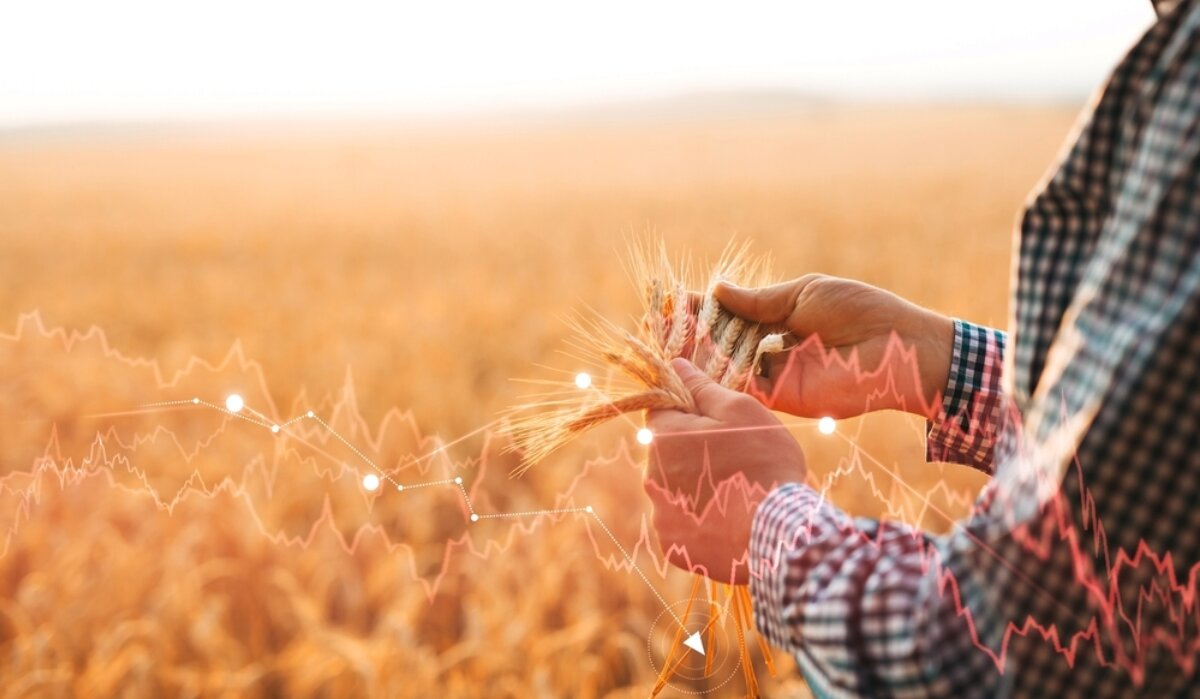 The Ukrainian conflict is causing an increase in the prices of wheat and its derivatives, raising concerns about food security in many countries. In the Chicago Board of Trade, which is the world reference for agricultural commodities, futures for wheat prices continued to surge higher and higher, reaching US$10.92 per bushel (27.21 Kg) on 25 March 2022 – a 33 percent increase compared to the price on 21 February 2022, days before the Ukrainian conflict started. On the Paris Stock Exchange, the cost of wheat has increased by 70 percent since the beginning of the year[1].
According to Oleg Ustenko, Economic Adviser to Ukrainian President Volodymyr Zelensky, "Russian violence is causing a crisis in global food security. … Farmers cannot start the spring sowing campaign. ... The areas ... of agricultural production are under attack."[2]
Being unable to sow will inevitably mean that farmers will be unable to harvest. This, in turn, will mean no wheat and no flour in the next season, with a knock-on effect on all the products derived from wheat. The tragic situation in Ukraine has a negative impact not only on wheat, but also on the entire agricultural sector. About 30 percent of global wheat production comes from Russia and Ukraine, and the two countries together also account for "19 percent of global supplies of corn for animal husbandry and as much as 80 percent of sunflower oil exports."[3] The conflict, therefore, carries the risk of drastically reducing the availability of fodder for cattle breeding and, as a consequence, the availability of meat in the global marketplace. And not only are agricultural activities blocked in Ukraine – the Ukrainian ports from which cargo ships depart for all over the world are also blocked. This means that either arrivals are delayed, or that goods already purchased cannot be delivered, causing disruption in supply chains around the world. At the same time, insurance premiums on ships entering the Black Sea have skyrocketed – if they can be obtained at all[4].
Therefore, the drop in imports and the increase in prices might lead to shortages of wheat, flour and bread, but also of meat and cooking oil at global level. While in western countries this could mean reduced availability of certain products, in other countries the problems caused by the conflict in Ukraine could exacerbate other existing issues such as water shortages, drought, the high cost of fertilizers and the consequences of the Covid-19 pandemic[5]. Some of these countries are at risk of suffering serious limitations to access to food, and even famine.
In North Africa and the Near East, 40-50 percent of wheat imports in 2020 and 2021 came from Russia and Ukraine[6]. These, along with imports of other agricultural products, are extremely important as domestic production falls short of needs. Although in some cases the effects of the conflict on prices could be mitigated by government subsidies, there is a risk that these could lead to street protests and political crises, as already demonstrated by the "Arab Springs".
A large number of North African and Near Eastern countries import their wheat from Ukraine and Russia. Yemen – a country affected by ongoing conflict, where more than 17 million people are food insecure, with 5 million dangerously close to famine – will be hit the hardest by the food insecurity fuelled by the conflict in Ukraine[7]. However, short-term forecasts are worrying for the entire area[8]. For instance, in 2020 and 2021, Egypt and Tunisia imported respectively 80 and 50 percent of their wheat[9] from these countries, while 80 percent of Lebanon's wheat imports came from Ukraine alone[10]. In Tunisia and Lebanon, serious pre-existing economic and financial problems could lead to rising prices, which in turn could produce social tensions. Morocco, which has various agricultural and food security projects in place, is dealing with the effects of climate change and drought[11]. According to experts, however, Jordan and the Gulf countries will have less difficulty in recovering.
Kenya, South Sudan and the countries of the Horn of Africa, on the other hand, are expected to face the hardest challenges. Disruptions to maritime traffic and increasing prices of agricultural products risk having detrimental effects on already critical situations. For some years now, Eastern Africa has been facing a serious food crisis due to drought and internal socio-political problems. According to FAO data, in 2022, in countries such as Somalia, Ethiopia and Kenya, 15 to 20 million people may experience serious difficulties in accessing food[12]. Moreover, some of these countries, such as South Sudan and Somalia, even if not directly affected by the Ukrainian crisis, may be affected by it indirectly, since they import wheat and maize from Russia and Ukraine through Uganda, Kenya, Tanzania and Egypt[13].
However, the situation is not as bleak across the board. Information on strategic reserves of wheat available in North Africa and the Near East indicates that in Egypt stocks will be sufficient throughout the year, and the Prime Minister has announced that "the country will diversify its sources" to avoid relying solely on imports from "specific" countries[14]. Algeria expects to be safe until the end of 2022 and the Minister of Agriculture and Agricultural Reserves has announced that the country "has taken all precautions to ensure that the national market is covered and can fully satisfy the people's needs for wheat"[15]. In Jordan, the King has reassured the population that the country's reserves are quite sufficient[16].
The duration of the "grain crisis" and the spike in prices will depend on the course of the conflict in Ukraine and on the conditions in which its fields and ports will be left when the fighting stops. While global forecasts are quite gloomy – and especially so for developing countries – there is, however, a glimmer of hope. According to the World Food Programme, the United Nations food assistance agency, the effects of the war in Ukraine "could die down in the long term, because the markets will self-regulate" and the products that are scarce today could be sourced from alternative countries[17].
[1] https://www.lemonde.fr/economie/article/2022/03/09/guerre-en-ukraine-alerte-sur-les-prix-record-du-ble_6116739_3234.html.
[2] https://www.ft.com/content/02095093-329b-4b66-9f80-13d07350014c.
[3] https://www.corriere.it/economia/consumi/22_febbraio_28/grano-perche-prezzo-aumenta-presto-anche-pasta-non-c-entra-solo-guerra-541440a8-987d-11ec-899b-30de360aaa79.shtml.
[4] https://docs.wfp.org/api/documents/WFP-0000137463/download/?_ga=2.139435571.1416525939.1647361306-1849476986.1646305475.
[5] Ivi.
[6]https://library.eurasiagroup.net/document/openremote/wfpub_eurasia_10495_564aa422/wfpub_eurasia_10495_564aa422.html.
[7] https://www.wfp.org/stories/ukraine-war-more-countries-will-feel-burn-food-and-energy-price-rises-fuel-hunger-warns-wfp.
[8]https://library.eurasiagroup.net/document/openremote/wfpub_eurasia_10495_564aa422/wfpub_eurasia_10495_564aa422.html.
[9]https://library.eurasiagroup.net/document/openremote/wfpub_eurasia_10495_564aa422/wfpub_eurasia_10495_564aa422.html
[10] https://icibeyrouth.com/economie/46472.
[11] https://library.eurasiagroup.net/document/openremote/wfpub_eurasia_10495_564aa422/wfpub_eurasia_10495_564aa422.html.
[12] https://www.cfr.org/in-brief/east-africas-growing-food-crisis-what-know.
[13] https://qz.com/africa/2141561/the-war-in-ukraine-war-threatens-africas-wheat-supply/#site-navigation.
[14] https://www.africanews.com/2022/03/10/egypt-announces-the-country-is-to-diversify-its-sources-of-wheat/.
[15] https://www.middleeastmonitor.com/20220307-algeria-has-enough-grain-reserves-until-the-end-of-2022/.
[16] https://petra.gov.jo/Include/InnerPage.jsp?ID=41487&lang=en&name=en_news.
[17] https://reliefweb.int/sites/reliefweb.int/files/resources/WFP-0000137369.pdf.