Parole di fuoco sul confine tibetano
di Guido Bolaffi

A un anno di distanza, lungo il confine tibetano, tornano le tensioni tra Cina e India. Il punto di visa di Guido Bolaffi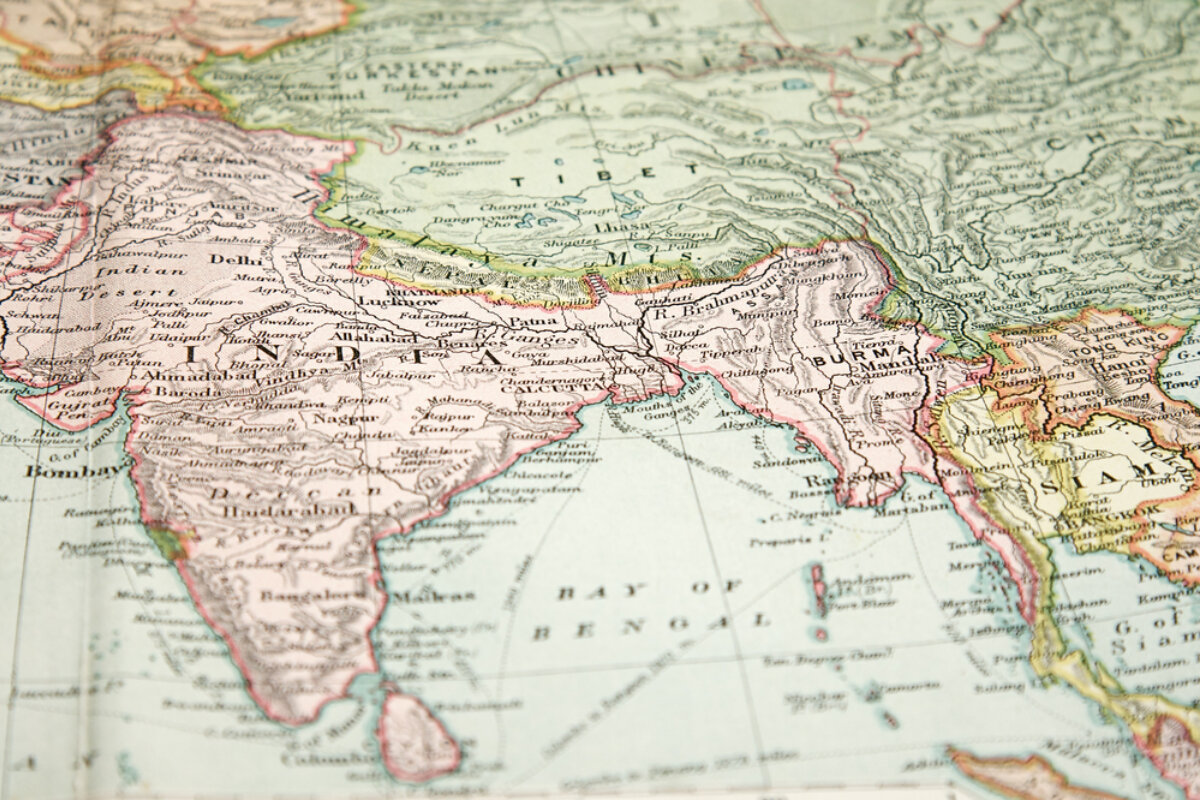 Sul discusso confine tibetano tra India e Cina tornano le scintille. Per fortuna non quelle delle armi, come invece era accaduto nel dicembre dello scorso anno, ma delle parole di fuoco scambiate a suon di comunicati tra i governi dei due paesi.
Un duro botta e risposta innescato dalla reazione di Delhi all'emanazione domenica 2 aprile di un atto amministrativo del Ministro degli Affari Civili di Pechino che cambiava in cinese il nome di 11 aree del Tibet meridionale, compresa quella indiana dell'Arunachal Pradesh.
Decisione a proposito della quale il quotidiano Al Jazeera, tra i primi a segnalare la serietà dell'evento, nel servizio del 4 aprile India rejects China's attempt to rename places in disputed areas scriveva: "The latest angry exchange of words was triggered when China's Ministry of Civil Affairs issued a statement in which it said it had standardised the names of 11 places [...] The statement included a map that showed the 11 places renamed by China as being within Zangnan, or southern Tibet in Chinese, with Arunachal Pradesh included in southern Tibet and China's border with India demarcated as just north of the Brahmaputra river".
Decisione giudicata dal governo indiano non solo una palese, flagrante violazione degli accordi sulla cosiddetta Line of Actual Control (LAC) raggiunti dagli stati maggiori dei due paesi dopo i sanguinosi scontri militari del 2020 nella Galwan Valley, ma come un vero e proprio attentato alla sua stessa sovranità.
Tanto è vero che il Ministro degli Interni indiano Mit Shah, lasciata in tutta fretta Delhi, nel corso della sua visita ufficiale dell'Arunachal Pradesh incontrando le autorità ed i cittadini del piccolo paese di confine Kibithoo, dichiarava che "The entire country could sleep peacefully in their homes thanks to the hard work of the security forces in India's borders. Time when anyone could encroach on Indian land have passed. Today no one can even occupy land equal to a needle point".
Parole a stretto giro di posta respinte al mittente dal governo cinese per bocca del portavoce del Ministero degli Esteri Wang Wenbin. Che, stando a quanto riferito da Al Jazeera nell'articolo China criticises Indian minister's visit to Arunachal Pradesh, rendeva noto che "China firmly opposes a visit by India's home minister to Arunachal Pradesh and views his activities in the area as violating Beijing's territorial sovereignty [...] China renamed some places in what India regards as its eastern state of Arunachal Pradesh, and Beijing claims that those areas are part of its territory".
Un atteggiamento commentato con parole di fuoco da Manjiri Chitre nell'articolo India responds to Chinese objections over Shah's Arunachal visit: 'Reject…' pubblicato sull' Hindustan Times dell'11 aprile: "After delineating security under de-facto chief of staff Cai Qi and national economy under new prime minister Li Qiang last month, Chinese President Xi Jinping's wolf warriors are now at work with military muscle display in the Indo-Pacific, and sharp tongue against India over its so-called claims over Arunachal Pradesh".
Vale la pena ricordare che poche settimane prima degli eventi di cui sopra si era avuto sentore che i rapporti tra i due paesi rischiassero il calor bianco persino nelle ovattatissime stanze della Commissione Trilaterale.
Infatti nel corso della sua recente annuale sessione di lavoro - svolta a New Delhi - India e Cina, come raccontano Ken Moriyasu e Shigesaburo Okumura nell'articolo di NIKKEI Trilateral Commission calls 2023 Year One of new world order, avevano duellato senza remissione di colpi: "Fresh from overtaking China as the world's most populous country, India was a major focus of discussions. When a former Chinese diplomat suggested that the two nations meet halfway over their Himalayan border problem and find a way to settle differences, an Indian government official categorically rejected how the Chinese government were framing the issue saying: the Chinese side must understand, you cannot undermine peace and tranquility and then say let the rest of relationship be normal".
Parole che richiamano alla mente quelle profetiche pronunciate del suo Ministro degli Esteri S. Jaishankar, il quale nell'ottobre del 2022, pochi mesi prima che il crepitio delle armi tornasse a risuonare sui 3800 km della contesa linea di confine tibetana, nell'intervento svolto al Center for Contemporary China Studies (CCCS) sul tema China's foreign policy and international relations in the new era aveva affermato: "Relations between the two countries can only become sustainable on the basis of mutual respect, mutual sensitivity and mutual interest [...] Peace and tranquility in the border areas clearly remains the basis for normal relations. From time to time, this has been mischievously conflated with the sorting out of boundary question [...] The last few years have been a period of serious challenge, both for the relationship and for the prospects of the Continent. The continuation of the current impasse will not benefit either India or China. New normals of posture will inevitably lead to new normals of responses".