L'Afghanistan in balia dei Talebani
di Guido Bolaffi

Come i Talebani hanno ripreso ad opprimere l'Afghanistan. L'analisi di Guido Bolaffi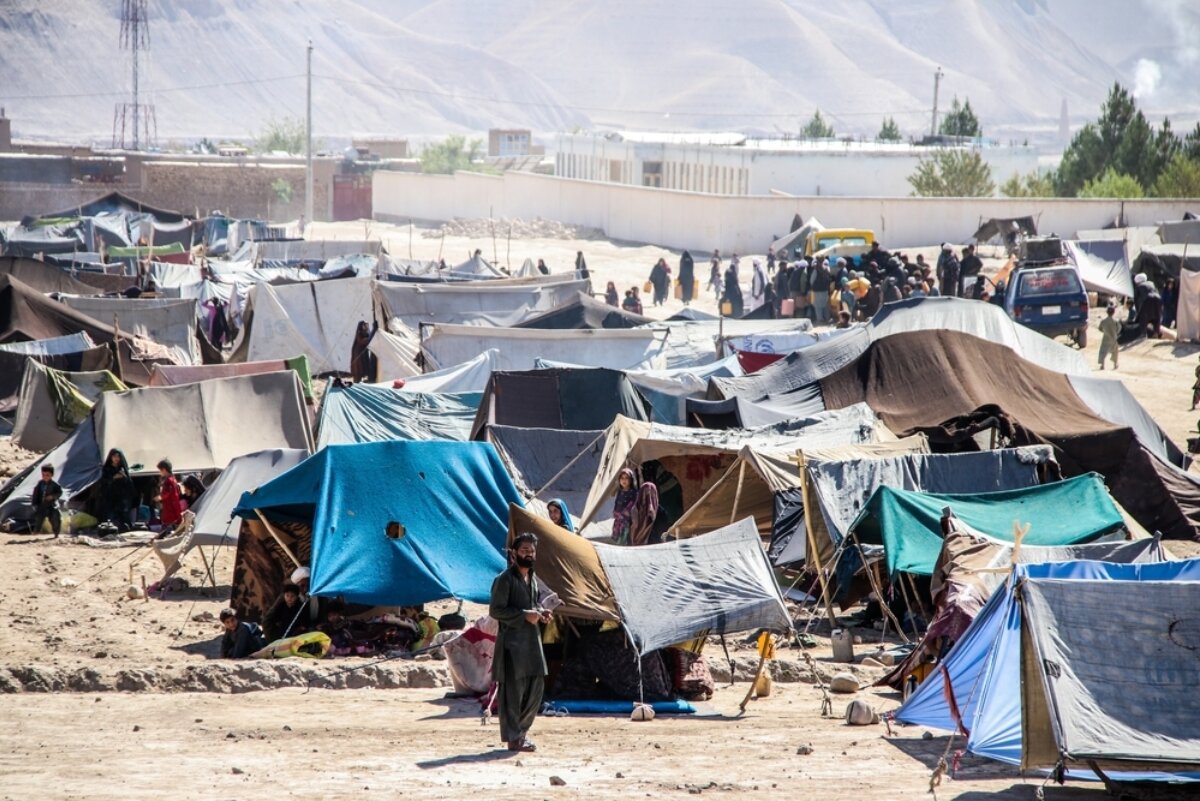 Trent Inness / Shutterstock.com
L'Afghanistan lontano dagli occhi, lontano dal cuore. È forse questo il danno collaterale politicamente più doloroso tra i tanti provocati dall'aggressione russa all'Ucraina. Infatti, gli occhi del mondo nei mesi più difficili della resistenza del David ucraino al Golia moscovita hanno perso di vista le sorti di questo disgraziato paese. Come ammetteva su NIKKEI, con una punta di contrizione, Shigesaburo Okumura nell'Editor-in-chief's picks del 13 gennaio: "Since last year, the war in Ukraine has dominated the world's media attention, while coverage of Afghanistan has fallen off".
Una "disattenzione" che i Talebani, non sentendo più addosso i riflettori dell'opinione pubblica internazionale, hanno pensato bene di sfruttare per cambiare, come si dice, spalla al loro fucile. Mettendo fine alla manfrina con cui avevano cercato per mesi di convincere la comunità internazionale che il loro governo era altra cosa da quello al potere tra il 1996 e il 2001. Ed imponendo, con cinica determinazione, un nuovo, ulteriore giro di vite al totalitarismo del loro regime.
I nuovi padroni di Kabul, infatti, dopo aver cancellato come nulla fosse l'assicurazione ufficialmente data non più tardi dell'agosto scorso dal portavoce del ministero degli esteri Abdul Qahar Balki ("Our policy is education for all Afghan citizens irrespective of gender"), prima hanno abrogato, a novembre, il diritto delle donne di frequentare gli spazi pubblici (parchi, piscine e palestre). E, poche settimane dopo, con un decreto emanato il 21 dicembre, hanno sbarrato loro anche l'accesso alle aule universitarie.
Decisioni prese nella convinzione dell'impunità. Visto che, denunciava Indian Express nell'editoriale Women banned from universities: Sliding back to the Taliban of the '90s, "The West is preoccupied with the Russian invasion of Ukraine and economic and geopolitical crisis that has engendered. With few internal pressures, the Taliban regime, it seems, can trample on the rights of citizens, particularly women, with impunity. The constraints of the international community in such a situation must be recognised and addressed urgently in multilateral fora".
A Kabul la misoginia la fa da padrone. Basta leggere l'accorato articolo di Nirupama Subramanian, Why the world can't do much to stop Taliban's war on women: "The Taliban first slapped a ban on girls attending secondary schools on September 2021. Since December 2022 the denial of education to women is complete. The ban makes Afghanistan the only country in the world where girls and women are denied access to education [...] Women teachers have been banned from working. Along with the medical profession and police, teaching was one of the few remaining avenues for working women. In most government offices, women employees had already been asked to take a pay cut and show up once a week to mark attendance. The Invisibilization of women by the Taliban is now gathering pace".
Questo nuovo giro di vite repressivo era purtroppo nell'aria da mesi. Tanto è vero che già sul far dello scorso autunno l'agenzia Reuters aveva dato l'allarme con un lancio stampa titolato Taliban court lashes 14 people, including 3 women, at a football stadium for sin: "The corporal punishments were the latest sign of the Taliban applying its strict interpretation of sharia law to criminal justice. It was the second confirmation of lashing by the Taliban this month, signaling a possible return to practices common in its hardline rule in the 1990s [...] The Taliban's supreme spiritual leader met judges this month and said they should carry out punishments consistent with sharia law, according to a court statement".
Grazie al cielo, però, dopo mesi di silenzio sembra che da ultimo il dramma dell'Afghanistan martoriato dalle nefandezze del totalitarismo talebano sia tornato sotto i riflettori della politica. Dall'articolo US engages with anti-Taliban group as global frustration rises against regime in Afghanistan di Praveen Swami, inviato del quotidiano indiano ThePrint, veniamo infatti a sapere che a dicembre scorso : "For the first time since the fall of Kabul Karen Deker the head of United States embassy to Afghanistan - temporally based in Doha - at a conference organised in Tajikistan by the Afghan Institute of Security Studies said that the superpower remains committed to stabilisation of Afghanistan [...] Last month in the midst of cooling relations between the Taliban and its allies at a multilateral conference in Moscow Pakistan's special envoy on Afghanistan Muhammad Sadiq assailed the Taliban and the Kremlin envoy Zamir Kabulov was also critical of the Taliban".